Testimonials
Please see as follows a video and below some comments of hundreds of happy tour participants since starting Reuthers Motorcycle Tours in 1997. All our clients have in common: Having been fulfilled their dreams, having met like-minded travel companions from all over the world and having become friends with them for ever...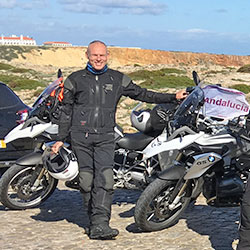 "Hermann - thanks again so much for a memorable experience. I go back to Australia fundamentally enriched and with a set of experiences that cannot be matched. Thank you for making dreams come true."
Marius Kloppers
Australia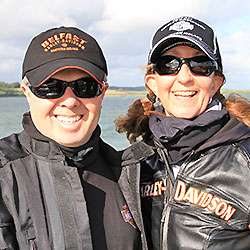 "We had a wonderful time with everyone on the tour and Adelheid and Marcus were awesome! Thank you for all your work, our vacation was a dream for sure."
Lynn + Ken Martindale
Canada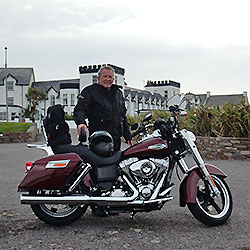 "I would like to say a big thank you for all your efforts in putting together my tour around Ireland. It was the most memorable and enjoyable adventure I have ever been on, only wish I could have stayed longer."
Peter Wells
Australia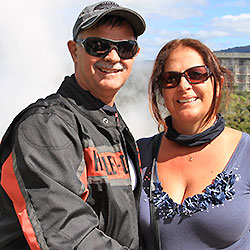 "Your excellent work is the reason of your success. Very well done Hermann!"
Josè Clemente Linhares
Brazil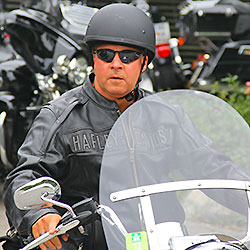 "What an excellent tour, meeting such great people and enjoying the most beautiful scenery in the world. Thanks for fulfilling my dream!"
David Steckel
USA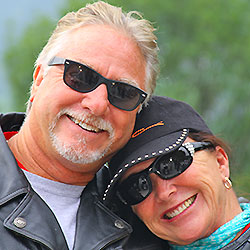 "Thank you Hermann, we had a great trip with wonderful memories."
Henry + Dundie Schulte
USA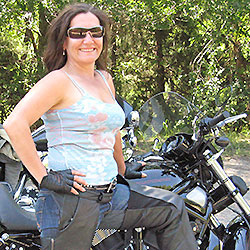 "Thank you so much for making our "Dream True" a dream to cherish and remember. We had a great time, saw some wonderful things and met some lovely people."
Barbara (Bobbie) Thacker
United Kingdom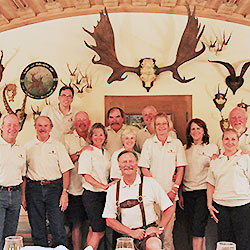 "Let's rumble with Reuthers!"
Johnson + Johnson Morning Thunder Group
USA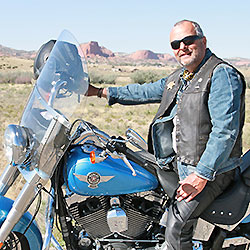 "If you ever plan to travel west just ride with Hermann and his group its the best! Get your kicks on Route 66!!!!!"
Peter Hebblethwaite
Germany / United Kingdom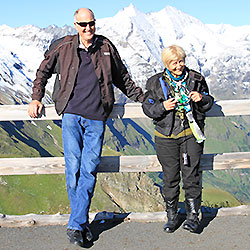 "Just a quick eMail to say we arrived home safely after a lovely Alps + Lakes Tour."
Noel + Lorna Stinchcombe
Australia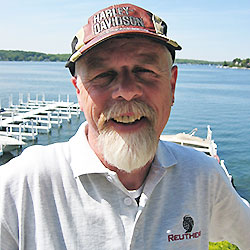 "What a great preparation and a lifetime experience, I do not want to miss."
Norbert "Henry" Wahl
Germany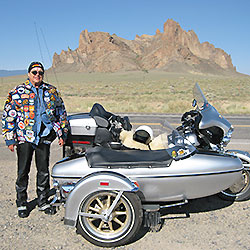 "Hi Hermann, hope your last trip of Route 66 was as much fun as ours was. As well as the rest of your tours. I'm still telling and laughing at all the fun we had."
Dolores Miller
USA
(she joined us three times on Route 66...)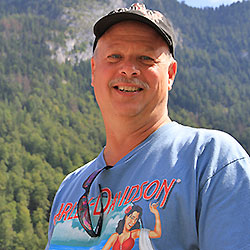 "That was an awesome great trip."
David Frank
USA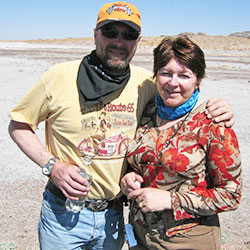 "Hermann, all the time we were with you, we felt safe and you still gave us a great adventure."
Lynne + Christopher Sharpe
United Kingdom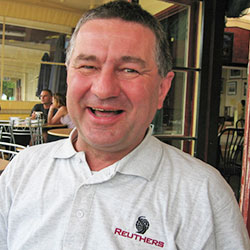 "Let's say cheers for another day in Paradise New Zealand. A dream vacation at the other side of the world."
Hermann Faubel
Germany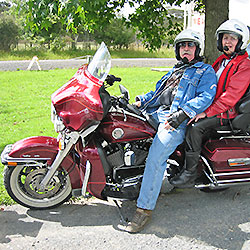 "I would like return in this pretty country that is New Zealand."
Jean-Baptiste + Marie-Louise Chapus
France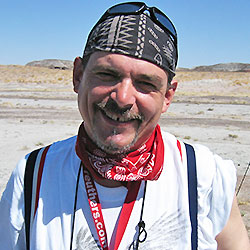 "Great Experience."
Ralph Riemay
Germany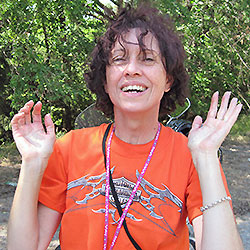 "The most amazing experience of my life..."
Princess (Carolyn) Habiba
Australia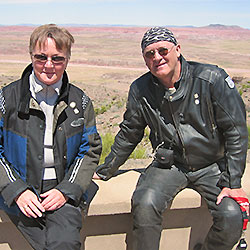 "Hello dear Hermann, we will thank you very much for the tour that we went together in May and how perfect everything was from your side."
Sigurbergur + Hafrun
Iceland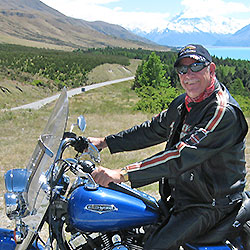 "There is no better way of seeing the world than on a Harley-Davidson."
Kenneth Lewis, OBE
United Kingdom
"It was not usual holiday, it was experience of a lifetime."
Valerie Roper + David B. Williams
United Kingdom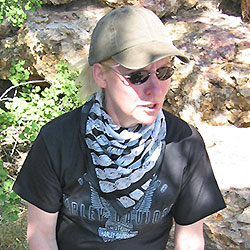 "It's been simply great."
Barbara Wahl
Germany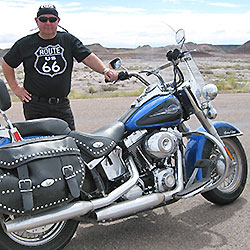 "Hello Hermann, Greetings from New Zealand, it is hard to believe that a month has past since the end of my fabulous experience of touring Route 66..."
Graham Main
New Zealand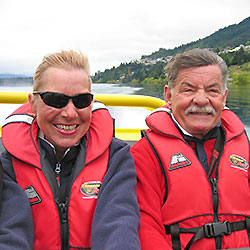 "Dear Hermann, thank you very much for your great New Zealand Tour and your engagement. We will never forget this adventure."
Monika + Franz Pitsch
Germany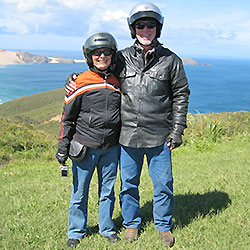 "We had a wonderful time, it was an adventure to remember! Thanks for the great tour."
Pinky (Theo) + James Clark
USA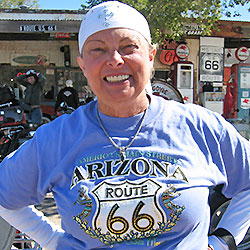 "Looking forward to the next trip with you, hopefully next year. We sure had a great time, and you were right about something special, it was, and a wonderful experience."
Janine Bordwell (Restroom Scout)
USA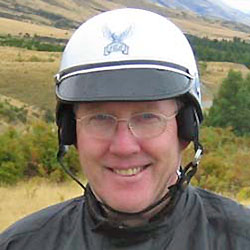 "Nok and I had a great time. Once again thanks for a great tour and hope to see you again."
Brian Corrigan
Scotland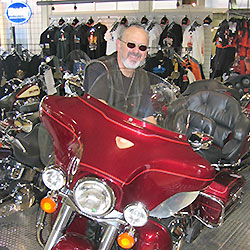 "Thanks, Hermann."
Josef Ahmann
Germany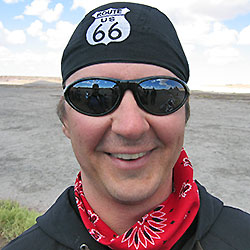 "When asked by my friends & family to describe the trip, I tell them that I just cannot. At times I would be overcome with sensation overload, like an infant in a busy restaurant. It was just unbelievable."
Eric Hanson
USA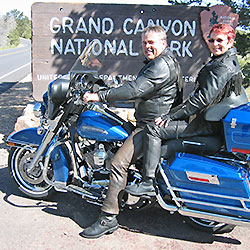 "Again, thank you for the wonderful miles and adventures on Route 66."
Andrea + Karl-Heinz Seifert
Germany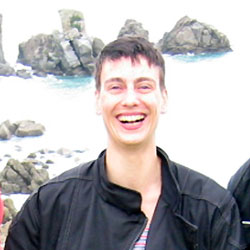 "There was no need to visit all the other countries we did for years before. In New Zealand we found all sceneries combined in one country. Wonderful."
Stefanie Kuessner
Germany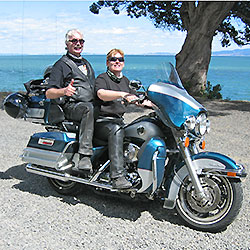 "Thank you very much for your perfect organisation."
Kathleen + Eamon Timoney
Ireland
"We would like to say thank you for the sensational und perfect tour."
Karin + Harald Bruck
Germany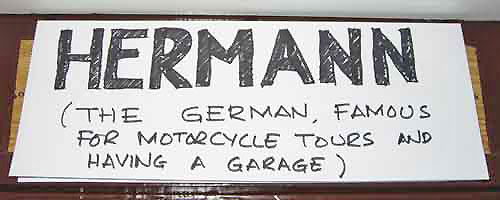 Wählen Sie den Unterschied und erleben Sie die einzigartige Reuthers Welt der Freude.