Reuthers News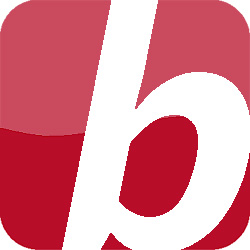 The current articles:
Categories: Company, Entertainment, Europe, Harley-Davidson, Lifestyle, New Zealand, Road Shows, South Africa, Sweepstakes, Travel, USA...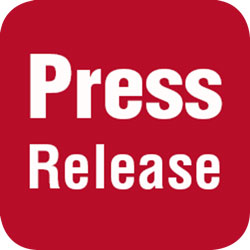 The current press release from REUTHER-ENTERTAINMENTS - Reuthers World Of Enjoyment:
Coburg, 6 December 2018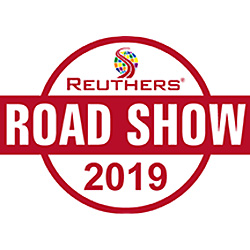 The Reuthers Road Show 2019 makes stopover at the following motorcycle exhibitions in Germany:
16 + 17 February 2019 - JURA-BIKE, Neumarkt/Oberpfalz
23 + 24 February 2019 - SUEMA, Villingen-Schwenningen
2 + 3 March 2019 - Motorraeder + Roller, Magdeburg
9 + 10 March 2019 - FRANKEN-BIKE, Fuerth
16 + 17 März 2019 - Stockstaedter Motorradshow, Stockstadt
30 + 31 March 2019 - SCHWABEN-BIKE, Schwaebisch Gmuend
30 Nov + 1 Dec 2019 - MotorBike, Offenburg
Catch up with the Reuthers Team and there is a personal present waiting for all registered visitors...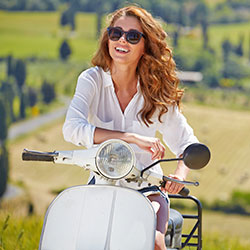 Discover the most beautiful corners of this famous cultural landscape and enjoy the Tuscany scenery from the seat of your scooter. All you need is a car drivers licence! Starting in Florence you will ride on the Cult Scooter, an Original Vespa, past the gentle hills towards the west and then with stopovers in Lucca and Montecatini Terme you will arrive at the seaside resort of Viareggio on the Liguria Sea. Other stations on this road trip are Pisa with the famous leaning tower and the pretty town of San Gimignano. At present there is a 10% Special Offer Discount...
Date: 7 - 13 July 2019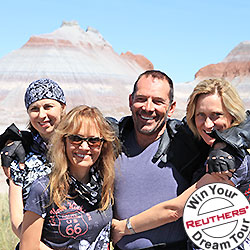 In 2019 tour participants again have the chance to win their Reuthers Dream Tour. Participating in the Sweepstakes is very simple: From each one hundred tour bookings in the period from January 1st to July 31st, 2019 the winner of a travel voucher will be drawn. This allows the free participation of the pre-booked tour.
Best of Luck!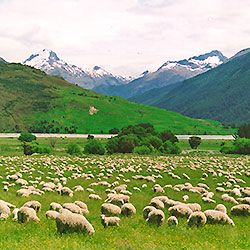 Kiwis - for some they are a savory fruit for the other the name of a bird species. What has this got to do with New Zealand? Oh yes, Kiwi is also a pet name for the New Zealander. And if the inhabitants carry a nickname, then the country can also have a second name that goes back to its discoverer. The Maori call New Zealand Aotearoa and explain the use of this word with the long white cloud - that is what the translation means in Maori. Enjoy the > Video New Zealand
Since 2001 the own Reuthers branch is operating in Auckland, the City Of Sails and providing New Zealand travel needs like Airport Transfers, Photo Tours, Motorcycle Tours, Mini Bus Tours (including short trips) and Rental Car Tours...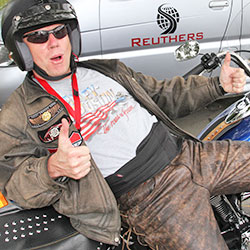 Reuthers POMZEC (Peace Of Mind Zero Excess Coverage) Program
The Reuthers service offensive continues. In the search for new possibilities to provide the very Best service for our valued clients, the Reuthers POMZEC program will be included in all future bookings of Reuthers dream tours. This means, that in the event of an accident while driving the rental vehicle or theft of the rented vehicle by criminal acts of third parties, POMZEC ("Peace of Mind Zero Excess Coverage") takes care of the obligatory deductible in the comprehensive insurance for rented vehicles (motorcycle, rental car)and reduces it to Zero !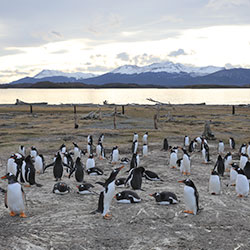 Hermann Reuther, Founder and President of REUTHER-ENTERTAINMENTS... and enthusiastic motorcyclist has personally checked the roads, highlights, hotels etc. for our coming Patagonia dream tours. The date for the Patagonia Motorcycle Tour as well as the Photo Tour and Bus Tour - both versions in a comfortable mini bus - is now scheduled: 11 February - 3 March 2020. At present there is a 10% Special Offer Discount...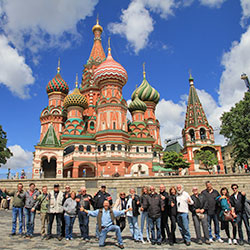 After the Great success of our Special Event Tour "Berlin-Moscow 2017", we follow many wishes and scheduled the next adventure - on a Harley-Davidson, BMW, Triumph or your own motorycle, as a photo tour and/or in a comfortable mini bus from Berlin to Moscow and back. At present there is a 10% Special Offer Discount...
Next date: 6 - 25 June 2020.
For more information please select > Motorcycle Tour > Photo Tour > Bus Tour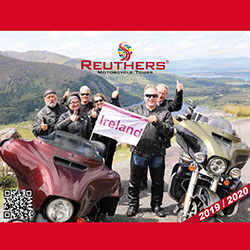 Now available - the brandnew eCatalog! Dream Tours, Routes, Videolinks and lots of Information - get Your update now for Tablet, Smartphone and PC > eCatalog
And here's the video of our happy tour participants: "LET'S RUMBLE! with Reuthers"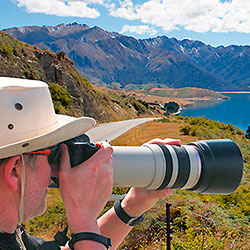 All Reuthers Photo Tours convey the peculiarities of landscape photography and portrait photography with corresponding motifs. You learn more about the look for graphic accents and different perspectives as well as the use of different focal lengths. Finally, it is subtleties that lead to an individual photograph. For early risers we have the sunrise in the program - for night owls the sunset. And, of course, we will discuss the photo shoots of the participants in the tour group and award the best photo at the end of a Reuthers Photo Tour...
Photo Tours Europe | Photo Tours USA | Photo Tours New Zealand | Photo Tours South Africa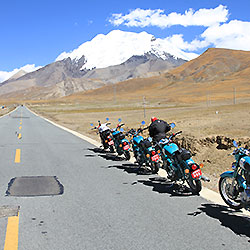 Almost all Reuthers dream tours are now available for the small budget at KeaRider. Basic overnight stays, mainly in hostels, as well as less included services reduce the tour price - and so especially the younger generation feels at home with KeaRider. The KeaRider Classic Bike by Royal Enfield - of course in Retro Style - also fits the motto "Back To Basics"...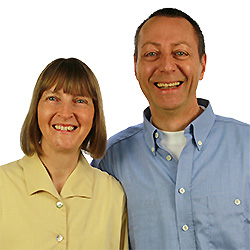 To prevent all that of what is dangerous or known to be harmful is the one side. Passing on tips to live more consciously, however, is what matters to Hermann Reuther and his wife Adelheid. "It's about placing more natural things into the foreground and to give useful tips, that are easy to use", explains Hermann Reuther. The way of living a more conscious life requires much assertiveness, discipline and self-confidence, knows the company president and family man.
Following and posting on the Reuthers Blog, Facebook and Google+, receiving short messages by Twitter pin photos on Instagram and Pinterest as well as watching the latest Videos on YouTube. Being part of the Reuthers Community. Always being informed first about current news. Benefiting from special offers and services.
Welcome to Reuthers World Of Enjoyment.
Latest Tweets by Reuthers
Newsletter > Imprint | Unsubscribe < Newsletter