Road Show Presentations

Hermann Reuther is personally presenting the current Reuthers Travel or Events program in a Multi Media Show including pictures, videos and Great stories from his more than 30 years of activity.
There is always a focus on a special activity e. g. Motorcycle Tours, a specific topic e. g. the lecture "LET'S RUMBLE! with Reuthers", a travel destination as well as the combination with or also only an attractive photo exhibition.
Together with our local partners we kindly invite you to join these Special Events, which include a questions and answers session after the show and attractive prizes that can be won.
Are you a Motorcycle Dealer, a HOG Chapter, a Motorcycle Club, Institution or Company and would like us for a presentation at your place? You are Welcome!
Please contact us for your individual date!

Dates
In addition to individual Road Shows, we are also presenting our program for Travel and Events at several worldwide exhibitions, fairs and special events* as well as Video Live Streams on a regular basis.
Catch up with the Reuthers Team at the following occasions: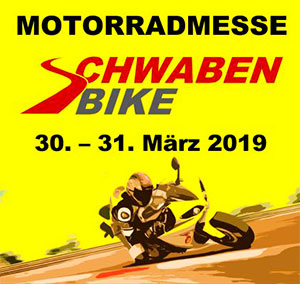 30 + 31 March 2019
SCHWABEN-BIKE
Motorcycle Exhibition
Congress Centrum Stadtgarten
73525 Schwaebisch Gmuend, Germany
Reuthers Info-Counter and at 2pm on stage:
Multi Media Show "LET'S RUMBLE! with Reuthers"
presented by Hermann Reuther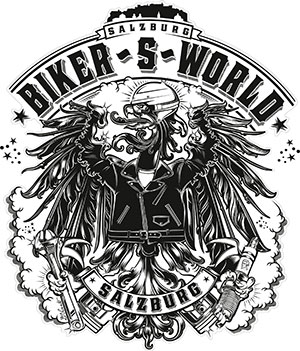 28 + 29 September 2019
Biker-s-World
Motorcycles, US Cars and Accessories Exhibition
Messezentrum Salzburg
5020 Salzburg, Austria
Reuthers Info-Counter


30 November + 1 December 2019
MotorBike
Motorcycle Exhibition
Messe Offenburg-Ortenau
77656 Offenburg, Germany
Reuthers Info-Counter


6 - 8 December 2019
CUSTOMBIKE-SHOW
Motorcycle Exhibition
Messezentrum Bad Salzuflen
32108 Bad Salzuflen, Germany
Reuthers Info-Counter

Please note:
There is a personal present waiting for all registered participants/visitors when meeting us (while stocks last - we recommend early registration!).
We look forward to talking to you!
Yours
Reuthers Team
*entrance fees from exhibitions, fairs and events organisers might apply.