Route 66
Motorcycle Tours
on Harley-Davidson Motorcycles
Please see some snapshots from one of our Route 66 Motorcycle Tours on Harley-Davidson Motorcycles. We are organising Route 66 Tours since 1997 and we are specialised in Harley-Davidson Motorbikes all over the world. Our goal is providing you a Great Holiday - simply Motorcycle Vacation at its Best - by Reuthers.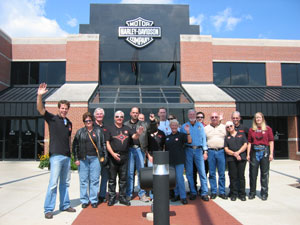 Harley-Davidson VIP Factory Tour in Milwaukee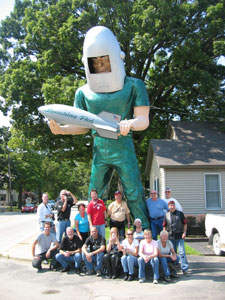 The Gemini Giant at the Route 66 Launching Pad in Wilmington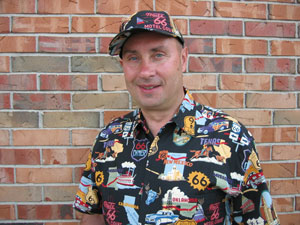 After joining our DaimlerChrysler Route 66 Tour,
Burkhardt - the very special Harley-Davidson Enthusiast,
now also joined this next Route 66 Adventure...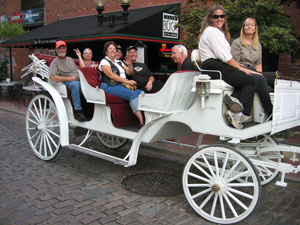 Sightseeing in St. Louis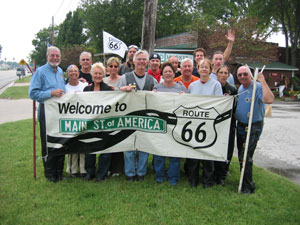 On Route 66 - Welcome in Kansas...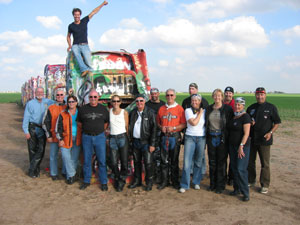 At the legendary Cadillac Ranch
on Route 66 in Amarillo, Texas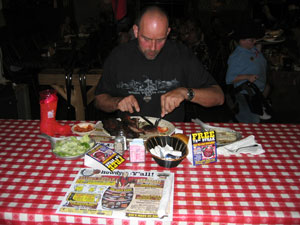 Free 72 ozen steak at the Big Texan Steak Ranch in Amarillo -
Horst failed, but his 60 minutes performance has been Great!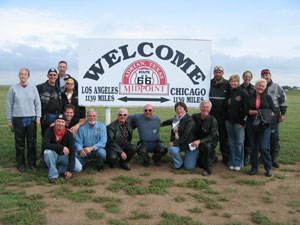 At the Route 66 Midpoint Cafe in Adrian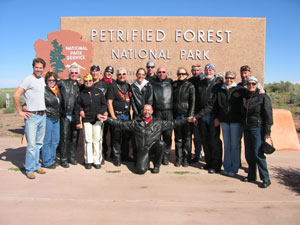 Painted Dessert and Petrified Forest National Park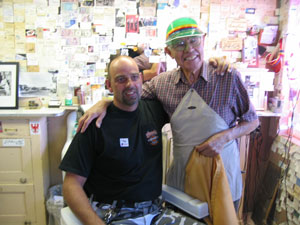 Horst got a shave from the Route 66 Guardian Angel -
Angel Delgadillo, the world famous barber in Seligman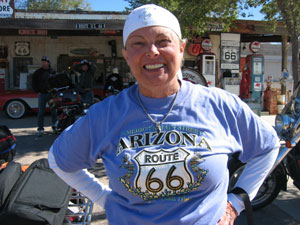 Our Route 66 Restroom Scout Janine - "Let's rumble"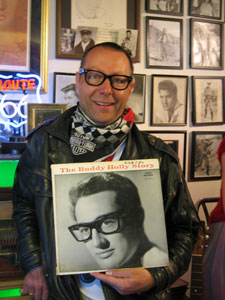 Hermann - the German / Hermann Reuther,
Route 66 Touroperator and Tourguide since 1997
- knowing the best Route 66 parts to ride on a Harley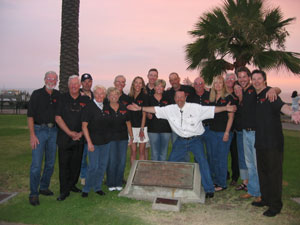 Memory Picture at the Will Rogers Dedication Plaque in Santa Monica
- the final end of the mother road Route 66.
JOIN US for the next Reuthers Route 66 Motorcycle Tour in the USA / America - on Harley Davidson Motorcycles!