Reuthers Harley-Davidson and BMW motorcycle rental: Motorcycle Tours and Rentals in the USA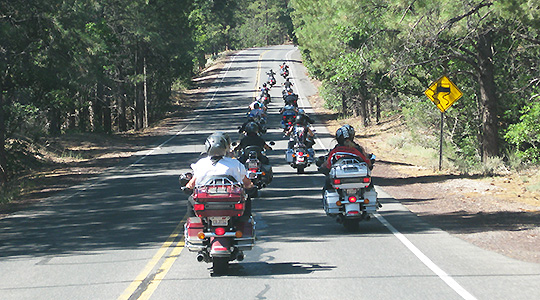 Press Release / Coburg, 29 October 2018
The world's leading premium motorcycle tour operator Reuthers Motorcycle Tours are continuing their service expansion for the demanding clients and will launch their own Harley-Davidson and BMW motorcycle fleet in the USA in 2019. The next step will be motorcycles of the brands Indian and Royal Enfield and the worldwide networking with all Reuthers dream destinations.
Rental motorcycles in US metropolitan areas
"After Harley-Davidson withdrew the established Harley-Davidson Authorized Rentals program from its USA dealers and exclusively handed it over to one supplier, a dominant monopoly arose in the USA, which is causing widespread dissatisfaction. As a logical consequence we have decided to start in 2019 with our own motorcycle fleet in the USA to be able to offer our valued clients fair prices and the proven Reuthers service", says Hermann Reuther, founder and president of REUTHER-ENTERTAINMENTS and a passionate motorcyclist himself.
The rental motorcycles will be available from 2019 on for all Reuthers Motorcycle Tours and motorcycle rental wishes in the metropolitans of New York, Chicago, Miami, Denver, Las Vegas, Los Angeles and San Francisco and will also allow uncomplicated one-way rentals.
All inclusive prices
"We offer a transparent and fair price structure with all the necessary services already included in the rental price - all inclusive!", Hermann Reuther states.
One of the most important components is certainly the included insurance benefits. In addition to the third-party liability and comprehensive insurance for the rental vehicle, the additionally included Reuthers POMZEC (Peace of Mind Zero Excess Coverage) program covers the reimbursement of the comprehensive insurance deductible if you have an accident while driving the rental vehicle. Zero excess also applies in the event of theft of the rented vehicle by criminal acts of third parties.
Motorcycle tours and motorcycle rentals in the USA - starting in 2019 at Reuthers all from one source.
> Reuthers Motorcycle Tours USA
> Reuthers Motorcycle Rentals USA

Press Contact:
REUTHER-ENTERTAINMENTS
Press and Public Relations
Buchenweg 13
96450 Coburg
Germany
Fon +49-9561-7059-370
Fax +49-9561-7059-379
eMail: press @ reuthers.com