Health promotion and much more:
In the Reuthers Program there are well-known speakers: Prof. Dr. Michaela Axt-Gadermann has newly joined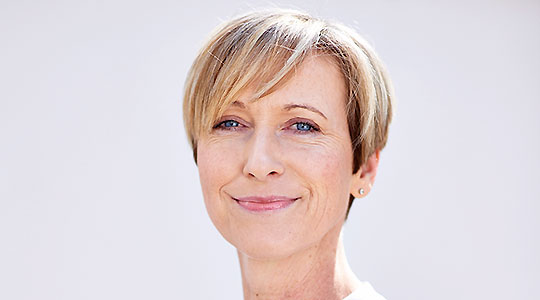 Press Release / Coburg, July 14, 2015
Health promotion and prevention are important cornerstones for Adelheid and Hermann Reuther. Reason enough to welcome a new face in the ranks of Reuthers Speakers who deals exactly with this topic: Prof. Dr. Michaela Axt-Gadermann is a professor of health promotion, health journalist, and author - and now bookable via Reuthers for lectures. She places her focus on the topics:
- Intestinal bacteria and health
- Lifestyle and aging - what keeps us really young
- Attractiveness as a motivating factor for health-promoting behavior
She joins the ranks of great names such as Reinhold Messner, Zach Davis, Günter Hannich and Dr. Jens Wegmann and complements the Reuthers Speaker Program both on the subject of "Health & Lifestyle" and womanpower. Reuthers covers with this quintet, that represent only a selection of the speaker pool, the subjects Motivational & Inspirational, Health & Lifestyle, Personality & Success, Business & Finance as well as Comedy.
Also in the event area Reuthers scores with his clients with the Enjoyment-Package, which allows in addition to the booked individual performance, all other event-related items to also be organized. Reuthers has experience in the events sector since 1987. Reason enough, to not only have well-known and empathic speakers but also to manage the entire event from catering to presentation.
Information:
> The Reuthers Speakers Program
> Events by Reuthers
Press Contact:
REUTHER-ENTERTAINMENTS
Press and Public Relations
Buchenweg 13
96450 Coburg
Germany
Fon +49-9561-7059-370
Fax +49-9561-7059-379
eMail: press @ reuthers.com