Reuthers videos and films convey pure emotions:
Storyboard, editing and professional setting in professional quality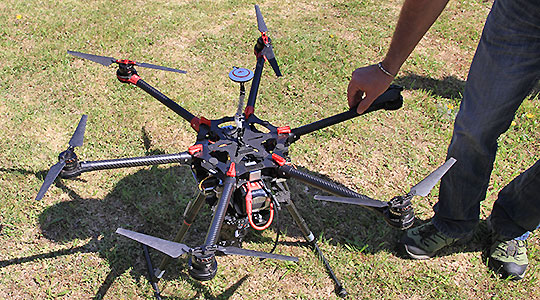 Press Release / Coburg, 29 June 2016
Texts are nice to read, images help to accompany the words - but films and videos are the instruments to convey thrilling emotions. It's no longer a secret of advertising psychology that it depends on the "carrier" of the message, which promotes a positive purchase decision of the customer.
It is a question of quality. The storyboard must be sophisticated, sharp and short, the cut has to be done professionally at the right spot and the sound must underline the moving images precisely and accurately. Once professionally created (also by using video drones), an image video is the means of communication which is versatile and skillfully expands the marketing mix. Companies and products are presented emotionally at trade fairs and conferences, but also in presentations, the internet, on television and in the movies.
You can rely on professionals and celebrities
...at Reuthers. It doesn't matter if it is a meeting, conference, trade fair, advertising, image film or TV-production - Reuthers finds the approach to also address your target audience emotionally. Thanks to 30 years of event experience numerous contacts with artists and celebrities exist - these can put your product range or company philosophy in the spotlight.

Press Contact:
REUTHER-ENTERTAINMENTS
Press and Public Relations
Buchenweg 13
96450 Coburg
Germany
Fon +49-9561-7059-370
Fax +49-9561-7059-379
eMail: press @ reuthers.com