Reuthers Artist Management and Music Publishing: As of 2019, German Schlager will be the focus of attention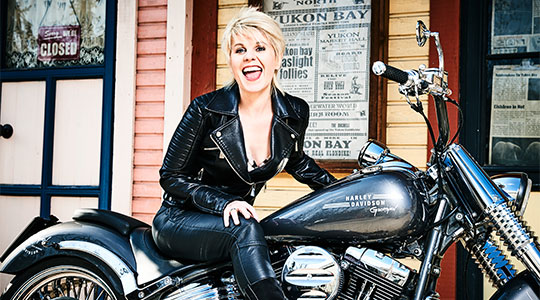 Press Release / Coburg, 6 December 2018
Since 1987 REUTHER-ENTERTAINMENTS has been active as an event agency and artist management in the field of the German Schlager and has carried out tours with Andy Borg, Kristina Bach, Bernhard Brink, Claudia Jung and Chris Wolff, amongst others. Other well-known Schlager singers have been assigned and booked for various events to date.
Artist Management - Music Publishing - German Schlager
After building up the worldwide travel division for the past few years, REUTHER-ENTERTAINMENTS is again focusing on events in Germany and particularly the German Schlager. The in-house artist management "Reuthers Artist Management" and the newly founded music publishing house "Reuthers Music Publishing" will look after and support professionals and young talents in all matters.
"I would like to take this opportunity to express my sincere thanks and compliments to record companies, producers, television stations, online portals, tour organizers and especially to long-standing colleagues such as the artist manager Uwe Kanthak (Helene Fischer), who for many years have lovingly taken care of the German Schlager and Schlager artists in the Schlager industry," Hermann Reuther, President of REUTHER-ENTERTAINMENTS, stresses. During the Neue Deutsche Welle, he himself stood on stage as a Schlager singer.
"I am full of energy and I am looking forward to the tasks that lie before me," says Hermann Reuther.

Press Contact:
REUTHER-ENTERTAINMENTS
Press and Public Relations
Buchenweg 13
96450 Coburg
Germany
Fon +49-9561-7059-370
Fax +49-9561-7059-379
eMail: press @ reuthers.com