Bus Tours
New Zealand
North Island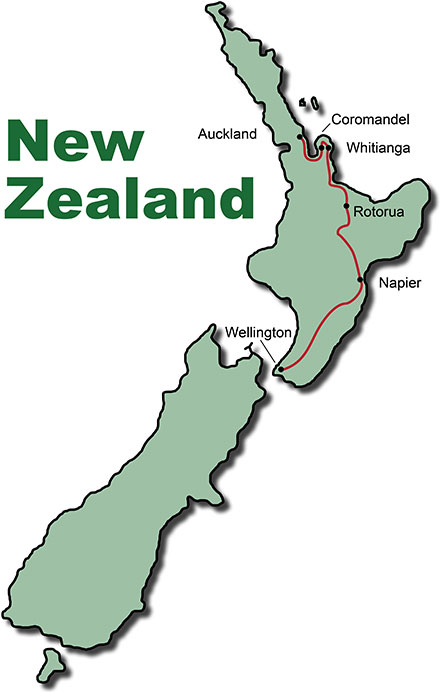 Saturday, Day 1
Auckland
Kia Ora to Auckland, the City of Sails. Be our guest at our traditional Welcome Drink and Dinner. Getting to know each other is top of the list and your tour guide will give you further information on your upcoming New Zealand bus tour adventure.

Sunday, Day 2
Auckland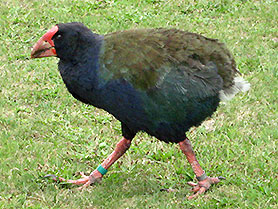 Our highlight for the day is the Tiritiri Matangi Island north of Auckland. The 'Eldorado' for photographers lies in the Hauraki Gulf and is an open nature reserve, noted for its bird life including Kiwi and Takahé. There the oldest lighthouse in New Zealand is still in operation and worth a visit on this island.

Monday, Day 3
Auckland > Coromandel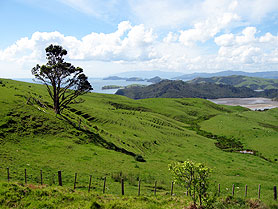 On the Pacific Coast Highway we will travel through the beautiful Coromandel peninsula and stay the night in Coromandel town.

Tuesday, Day 4
Coromandel > Whitianga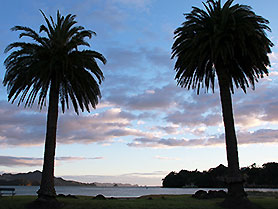 During the day we will have a train ride through Kauri plantings and learn more about the Coromandel area. Our destination for today is Whitianga. We will spend the night near the beach, where once Captain Cook raised the British flag.

Wednesday, Day 5
Whitianga > Rotorua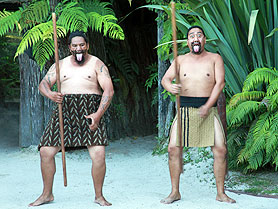 After a hearty breakfast 'By Nina' and a wonderful stroll we will reach the Cathedral Cove with its natural rock cathedral. We continue along the coast to Rotorua. Right before the city the smell of sulfur and blubbering and roaring geysers await us. Pure New Zealand culture is what we have in the evening in the Tamaki Village in the form of Maori dances and songs as well as the following Hangi Dinner.

Thursday, Day 6
Rotorua > Napier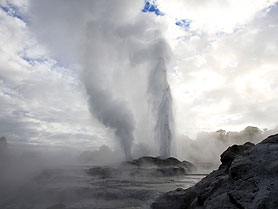 What the story is all about concerning the geysers and the rare Kiwis, we will learn in Te Puia. Overwhelmed by these nature events, we continue our bus tour to Taupo where we will stop at the Lake Taupo, the largest inland water of New Zealand, and enjoy the lovely view of Mount Ruapehu and its height of 2797m. Our destination today is Napier, after the great earthquake in 1931, it is a newly built city in the Art-Deco style. We will spend the night in an original Art-Deco hotel, directly on the beach promenade, the Marine Parade.

Friday, Day 7
Napier > Wellington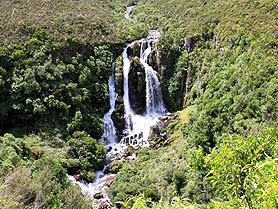 On our last day we will travel today to Wellington, the capital of New Zealand. We plan to stop at New Zealand's Stonehenge for a photo. In the evening we meet for our traditional Farewell Dinner in which we can recap the adventures of our bus tour through New Zealand.

New Zealand North Island Bus Tour - what's included:
* Guided Adventure Tour by Reuthers Tour Guide
* Travelling in comfortable Van / Mini Bus
* 7x Accommodation Middleclass Hotels in shared Double Room (1 common bed)
* Standard WiFi at Hotels
* Reuthers Secured Payment Certificate (Sicherungsschein)
* Reuthers Tour Book with Itineraries and Tips
* Reuthers Travel Lecture New Zealand
* Reuthers Welcome Drink
* Welcome- and Farewell-Dinner in Restaurants
* Maori Culture and Hangi Dinner
* Ferry Tiritiri Matangi
* Train Ride Coromandel
* Transfers Airport-Hotel-Airport
* Entrance Fees
* Reuthers Rewards
Pricing:
Per Person = NZD 1925
Single Room extra charge = NZD 588
Twin Room (2 separate beds) extra charge = NZD 98
All pricing payable in New Zealand Dollar.
3% "Early Bird Discount" (booking more than 12 months prior tour start)
2% "Golden Ager Discount" (age min 60 years prior tour start)
10% "Group Discount" (from 8 participants, all registrations within one week, common Payment of Balance by Bank Transfer)
Please note: Total Discount max. 10% for Deposit by Credit Card and Payment of Balance by Bank Transfer. No Discount for Deposit and Payment of Balance by Credit Card or by PayPal.
Dates:
4.Feb.-10.Feb.2017
11.Mar.-17.Mar.2017
15.Apr.-21.Apr.2017
18.Nov.-24.Nov.2017
3.Feb.-9.Feb.2018
10.Mar.-16.Mar.2018
14.Apr.-20.Apr.2018
17.Nov.-23.Nov.2018
Of course we also realise individual dates for VIPs, private and group tours.