Adventure Tours Services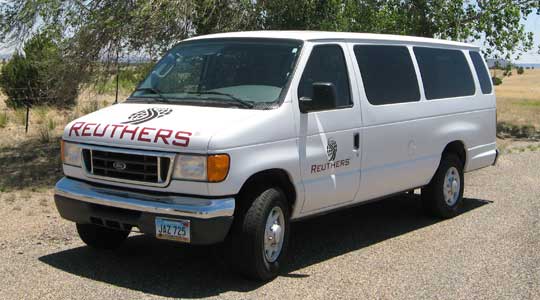 Get More Value And Fun - Simply Compare!
Reuthers 24/7 Service Hotline
Beside your Country Service Centre, also our worldwide 24/7 Help Desk is happy to assist you.
Accessories
Please check out our > Travel Shop for all your tour needs - bags, clothes, raingear, helmets, and much more...
Reuthers Daily Briefing
Your Tour Guide will give you a daily briefing each morning, covering the course, sightseeing, daily safety tips and any other important information.
Destinations
Safety is important to us, and all the countries we visit are safe for motorcycle travel.
3% Early Bird Discount*
Book your tour up to six months before the start date and get a 3% discount.
Entertainment
During each tour we offer one evening of traditional entertainment from the country you are visiting.
Entrance Fees
Our Guided Tours include all entrance fees.
Reuthers Farewell Dinner
Be our guest at a traditional Farewell Dinner on your last evening, remember your adventure, and start planning your next tour with us.
Flight Booking
Our clients come from all over the world, so there are no flights included in the tour. However, we are more than happy to help you book your flights.
Reuthers Friendship Program*
You are making a Tour booking and recommended us to another Participant who is booking the tour (no family members or partners). Please apply for the 2% special discount on your own booking or for sharing the discount with your friend.
10% Group Discount*
Benefit for bookings from 6 Participants.
Group Size
From the beginning we specialized in organizing Guided Tours with groups of 6-20 Participants.
Reuthers Guided Tours
Enjoy the all inclusive services of a Guided Tour. We also welcome groups (a minimum of 6) who want to take advantage of individual dates and requirements. This is particularly useful for companies planning an incentive tour.
Hotels
All accommodation is strictly checked and of middle class or high standard. We always include accommodation for the night we have our Farewell Dinner on the last tour day.
Reuthers Loyalty Program
This is our bonus program for loyal clients. Earn "Reuthers Tours & More Points" and get a discount as a rider, travel partner, or hirer. Your "T&M Points" correspond to the tour or rental price (converted in Euro) including all extras, and are automatically entered in your tour or rental confirmation.
From 5000 T&M points = 2% Discount
From 10000 T&M points = 3% Discount
From 15000 T&M points = 4% Discount
From 20000 T&M points = 5% Discount
T&M points are honored from your second booking and are transferable within families. This is another quality service from Reuthers.
Reuthers Memory Picture
After your Guided Tour you will receive a special picture to remind you of your dream tour.
Reuthers Adventure Tours as Motorcycle Tours
Our tours are also available for those people who prefer traveling by motorcycle.
Payment
In order to offer the service you can expect from an internationally operating group, there are several methods of payment available. If you pay by bank transfer you may apply for additional discounts*. Sorry, due to high fees there are NO discounts for payment by credit card or PayPal. Please note: All prices MUST be paid in the quoted currency. This means your tourprice does not include any calculations for currency fluctuation, but services only. Another benefit for our clients!
Seasons
We arrange tours throughout the year. We travel to New Zealand, Australia, the USA, Europe and South Africa. Have a look at our Tour Calendar to choose your dream tour - whatever time of year it is.
Reuthers Secured Payment Certificate (Sicherungsschein)
Your tourprice payment is secured under strict German law for tour operators. All bookings for Reuthers Tours include the so called "Sicherungsschein" from HanseMerkur Reiseversicherung AG, Germany. This certificate for our clients all over the world is a legal document that secures your tourprice payment in case of a tour operator insolvency.
2% Senior Discount*
Our understanding is to fulfill dreams and to make it as easy as possible for our clients. Therefore we provide a 2% discount for Seniors from 62 years of age prior tourstart.
Travel Insurance
We are an agency of the EUROPÄISCHE REISEVERSICHERUNG AG and offer all personal > Travel Insurances like the recommended Multi-Cover Package.
Reuthers Tour Book
To help you prepare for your trip you will get a special Tour Book with an itinerary, a checklist with important tips, tour plans and your hotel list about 4 weeks before the tour starts.
Reuthers Tour Guides
Our Tour Guides understand English, German, and know the language and country you are touring. Of course they are specially trained by us.
Reuthers Tour Certificate
You can be proud of joining a Reuthers Guided Tours. Therefore after the tour you will receive an original Reuthers Tour Certificate.
Transfers
Transfers are free as long as the hotel is booked by us. This includes transfers from the airport to your hotel and vice versa. As a provider of quality service we are happy to assist you in anything you need and pride ourselves in knowing how to help.