South Africa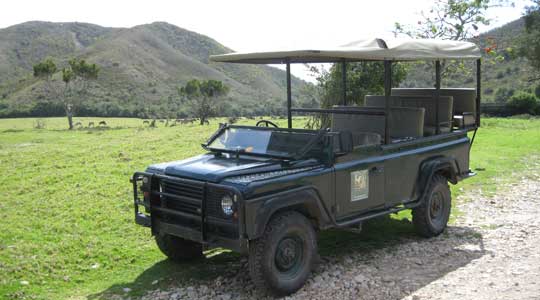 Welcome and Sawubona to Cape Town in South Africa

Since the Soccer World Cup, everybody knows of the scenic beauty that South Africa has to offer. With Reuthers, you can discover the most beautiful regions of South Africa on a Motorbike or with our Adventure Tours. Our Motorcycle Tours in South Africa start in Cape Town continue on to the Cape of Good Hope and Cape of Agulhas, the southernmost point of Africa. In unique wildlife reserves in the inland you will find lions, elephants, giraffes and other wildlife. On the route you will see rough coastlines, broad savannas and the picturesque scenery of the Capes provinces with their wine producing regions. Cruise along the Route 62 the South African counterpart to the legendary Route 66 – see the wild nature on the Route 62 - and try your luck riding an ostrich on the Safari ostrich farm.
In addition to our regular Wild Garden Tour we are offering a very special highlight, the "Harley & Golf" Tour. Here you will be able to play golf at some of the most beautiful golf courses in South Africa including the Stellenbosch Golf Club, in which the South African Open and South African Masters take place, and the Pinnacle Point Golf Resort in Mossel Bay, which is known to belong to the top ten of the most beautiful golf courses worldwide. This trip can only be booked as a motorcycle tour (bookable of course also with the Reuthers Partner Vacation Program, in which the partner that cannot ride a motorcycle can drive along in the escort vehicle).
However you can book our Wild Garden Tour also as an adventure tour with a tour guide or you can book it as a rental car tour, in which you travel on your own. We will organize only the hotels for you, the transfer from the airport and the rental car. Our Adventure Tours are always conducted in small groups in mini buses or vans so that at no time there layovers and a sense of community develops more quickly within a small group.