Reuthers Bicycle Tours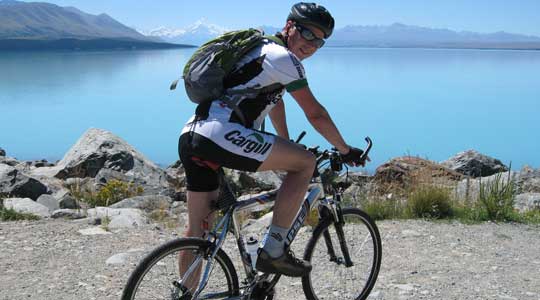 Welcome to our pages for bicycle enthusisasts.
As usual Reuthers aim is to fulfil Your dreams also by providing exclusive bicycle tours. That's why we are specialised in showing you as much as possible of the country and the people you are touring.
Enjoy riding a bicycle on the best and safe parts of the daily tour. Decide individually whether and how long your are cycling or coming with us in our comfortable escort vehicle.
This makes the most of Your Reuthers Bicycle Tour!
And your Reuthers Bicycles provide the best comfort. If you like, choose for Reuthers BYOB (Bring Your Own Bike) and join our tour with the bicycle you like most, your own one.
By the way, the Reuthers Partner Vacation Program© allows partners and friends to join the trip in our comfortable escort vehicle.
Let us start with our first destination New Zealand - more tours in Australia, USA (eg Route 66), South Africa and Europe are coming soon.