Bus Tours
Europe / Italy
Bella Italia

Day 1
Florence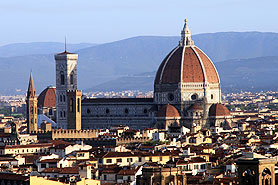 Welcome to Florence, the capital city of Tuscany. Meet your fellow travellers with a welcome drink and dinner in the evening.

Day 2
Florence > Ravenna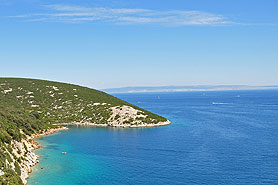 We leave Florence on an inland route to the east coast and arrive in Ravenna, at the Italian Adria.

Day 3
Ravenna > Venice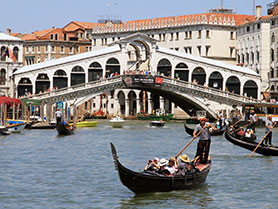 Today's highlight is Venice, one of the world's most beautiful cities with its Piazza San Marco and the Rialto Bridge. You are welcome to travel Venice by gondola and a gondolier on the Grand Canal.

Day 4
Venice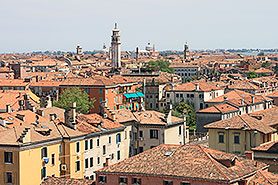 Today is free to relax in Venice, for photoshooting, buying souvenirs and enjoying cafe's and restaurants.

Day 5
Venice > Verona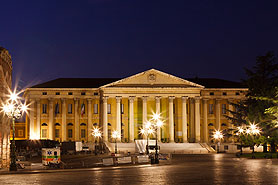 Bella Italia! And Verona with its old town and famous opera belongs to it. If you are interested we try to get tickets for you.

Day 6
Verona > Bellagio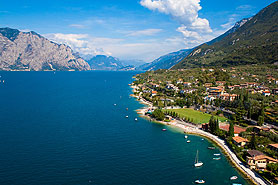 We continue our bus tour along the Lake Garda to today's destination Bellagio. Here we have an overnight stay directly at the Lake Como.

Day 7
Bellagio > Arona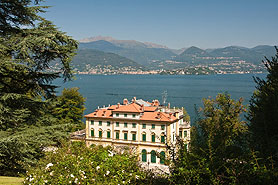 A short trip to Switzerland and we will see the Lago Maggiore in front of us. Travelling in a southern direction gets us to the historical town Arona with several sightseeings.

Day 8
Arona > Portofino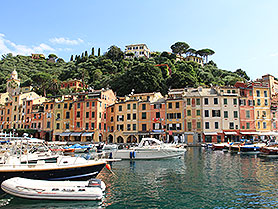 We are heading south via Genua to Portofino located at the Italian Riviera. The small fishing village with its peninsula is an ideal place to relax. Our overnight stay is close to Portofino.

Day 9
Portofino > Florence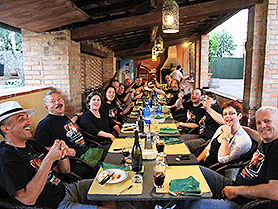 Again we travel through marvelous landscapes back to Florence. In the evening we meet for our traditional Farewell Dinner and finish this wonderful bus adventure with lots of memories of Bella Italia.

Bella Italia Bus Tour - what's included:
* Guided Adventure Tour by Reuthers Tour Guide
* Travelling in comfortable Van / Mini Bus
* 9x Accommodation Middleclass Hotels in shared Double Room (1 common bed)
* Reuthers Secured Payment Certificate (Sicherungsschein)
* Reuthers Tour Book with Itineraries and Tips
* Reuthers Travel Lecture Italy / Bella Italia
* Reuthers Welcome Drink
* Welcome- and Farewell-Dinner in Restaurants
* Transfers Airport-Hotel-Airport
* Entrance Fees
* Reuthers Rewards
Pricing:
Per Person = EUR 2095
Single Room extra charge = EUR 1015
Twin Room (2 separate beds) extra charge = EUR 125
All pricing payable in Euro.
3% "Early Bird Discount" (booking more than 12 months prior tour start)
2% "Golden Ager Discount" (age min 60 years prior tour start)
10% "Group Discount" (from 8 participants, all registrations within one week, common Payment of Balance by Bank Transfer)
Please note: Total Discount max. 10% for Deposit by Credit Card and Payment of Balance by Bank Transfer. No Discount for Deposit and Payment of Balance by Credit Card or by PayPal.
Dates:
23.Apr.-1.May.2017
14.May.-22.May.2017
4.Jun.-12.Jun.2017
25.Jun.-3.Jul.2017
16.Jul.-24.Jul.2017
6.Aug.-14.Aug.2017
27.Aug.-4.Sep.2017
17.Sep.-25.Sep.2017
22.Apr.-30.Apr.2018
13.May.-21.May.2018
3.Jun.-11.Jun.2018
24.Jun.-2.Jul.2018
15.Jul.-23.Jul.2018
5.Aug.-13.Aug.2018
26.Aug.-3.Sep.2018
16.Sep.-24.Sep.2018
Of course we also realise individual dates for VIPs, private and group tours.