Bus Tours
USA / Florida
Sunshine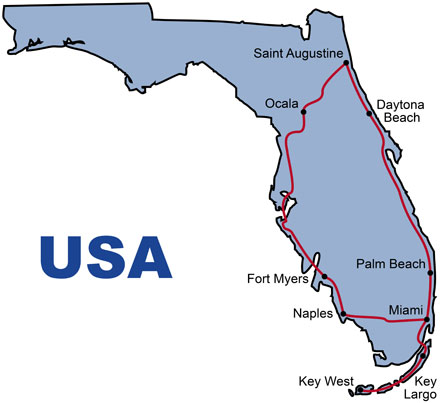 Friday, Day 1
Miami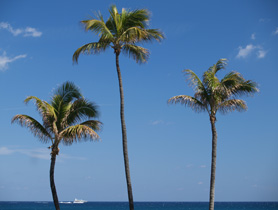 Welcome to the Sunshine State Florida! With a welcome drink and dinner we will get ready for your Reuthers Florida bus tour dream vacation!

Saturday, Day 2
Miami > Naples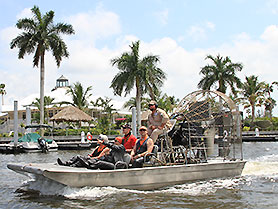 After breakfast we will be heading west to the Everglades National Park. On our way we will visit the smallest post office in the USA and in Everglades City we will take an unforgettable airboat tour to learn more about the Everglades and alligators. Our overnight stay is in Naples, the wealthiest city on the Golf Coast.

Sunday, Day 3
Naples > Fort Myers
A coastal road along the Gulf of Mexico via Bonita Beach and Fort Myers Beach leads us to Sanibel Island – well known for its beach and numerous shells. Highlights in Fort Myers are Edison's Home and Museum and an original American Diner for our dinner.

Monday, Day 4
Fort Myers > Ocala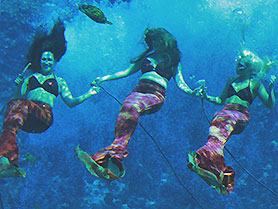 We continue on to Sarasota, Longboat Key and Anna Maria Island in a northern direction and arrive in Weeki Wachee to see the famous show of dancing mermaids. After having been impressed by this amazing underwater theater, we continue on to Ocala, the Horse Capital of the World.

Tuesday, Day 5
Ocala > Saint Augustine
In the morning we will learn more about the magical world of race horses by a farm tour. After lunch we will ride through the Ocala Forest National Park, cross the Saint Johns River (longest river in Florida) and arrive in Saint Augustine, the oldest European settlement in Florida. We will visit the lighthouse and, if possible, take part in a spectacular cruise with a pirates show in the evening.

Wednesday, Day 6
Saint Augustine > Daytona Beach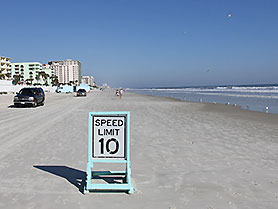 Enjoy the historical Saint Augustine including the famous Castillo de San Marcos, built by the Spaniards. We continue driving along the coast to the world's biggest motorcycle dealer, Bruce Rossmeyer's Harley-Davidson, in Daytona. We will spend the night directly at the legendary beach of Daytona Beach.

Thursday, Day 7
Daytona Beach > Palm Beach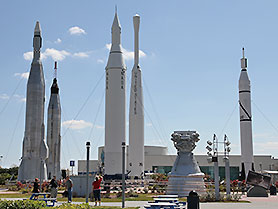 Today we will visit the world famous John F. Kennedy Space Center with its Rocket Park, Space Shuttles and IMAX cinema. After a drive south we will check in at our hotel in Palm Beach.

Friday, Day 8
Palm Beach > Miami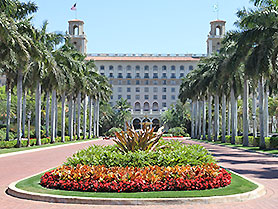 Late in the morning we will leave Palm Beach. After a shopping tour in Fort Lauderdale at one of the world's largest Outlet Malls, we will continue on to Miami.

Saturday, Day 9
Miami > Key Largo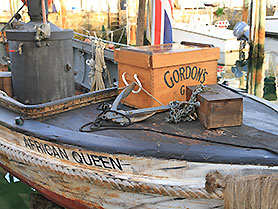 Today we are on the way to the Keys and pass Miami's Art Deco and Downtown as well as Little Havanna. At Key Biscayne in the Bill Baggs Florida Park with its Cape Florida Lighthouse, we might even see racoons. On our excursion to the Southern Everglades National Park we will experience pure nature. Our overnight stay is booked in Key Largo next to the boat African Queen, well known from the popular Humphrey Bogart movie.

Sunday, Day 10
Key Largo > Key West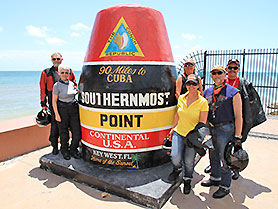 Several bridges e. g. the 7 Miles Bridge lead us from one island (Key) to the next and after driving along the Duval Street promenade and visiting the most southern point in continental USA (90 miles to Cuba), we will reach our hotel. The afternoon and evening is free for everybody to enjoy the tropical lifestyle of Key West and the unforgettable sunset at the Pier House Resort.

Monday, Day 11
Key West > Miami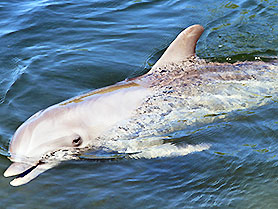 On our last day we will learn more about the important work of the Dolphin Research Center on Grassy Key. Certainly most of you remember the popular TV hero Flipper - today we will meet his grandchildren… In Miami we will get together for our traditional Farewell Dinner and reminisce about our Reuthers Florida bus dream tour.

Florida Sunshine Bus Tour - what's included:
* Guided Adventure Tour by Reuthers Tour Guide
* Travelling in comfortable Van / Mini Bus
* 11x Accommodation Middleclass Hotels in shared Double Room (1 common bed)
* Standard WiFi at Hotels
* Reuthers Secured Payment Certificate (Sicherungsschein)
* Reuthers Tour Book with Itineraries and Tips
* Reuthers Travel Lecture USA / Florida
* Reuthers Welcome Drink
* Welcome- and Farewell-Dinner in Restaurants
* Transfers Airport-Hotel-Airport
* Entrance Fees
* Reuthers Rewards
Pricing:
Per Person = USD 2285
Single Room extra charge = USD 1095
Twin Room (2 separate beds) extra charge = USD 145
All pricing payable in US Dollar.
3% "Early Bird Discount" (booking more than 12 months prior tour start)
2% "Golden Ager Discount" (age min 60 years prior tour start)
10% "Group Discount" (from 8 participants, all registrations within one week, common Payment of Balance by Bank Transfer)
Please note: Total Discount max. 10% for Deposit by Credit Card and Payment of Balance by Bank Transfer. No Discount for Deposit and Payment of Balance by Credit Card or by PayPal.
Dates:
6.Jan.-16.Jan.2017
20.Jan.-30.Jan.2017
3.Feb.-13.Feb.2017
17.Feb.-27.Feb.2017
3.Nov.-13.Nov.2017
17.Nov.-27.Nov.2017
1.Dec.-11.Dec.2017
5.Jan.-15.Jan.2018
19.Jan.-29.Jan.2018
2.Feb.-12.Feb.2018
16.Feb.-26.Feb.2018
2.Nov.-12.Nov.2018
16.Nov.-26.Nov.2018
30.Nov.-10.Dec.2018
Of course we also realise individual dates for VIPs, private and group tours.