Bus Tours
Europe / Spain
Andalucia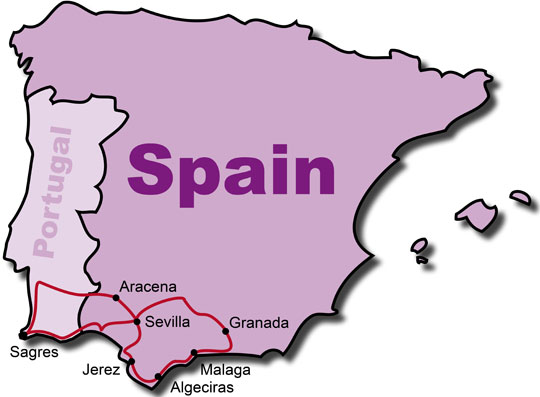 Friday, Day 1
Malaga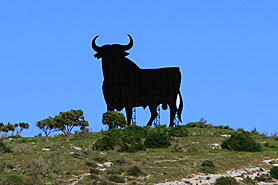 Bienvenido in Malaga. Per transfer, you will be taken from the airport to our hotel in the city center. From here you can explore the city quite easily on foot. With a welcome drink and dinner, we will get into the mood of our mutual bus tour.

Saturday, Day 2
Malaga > Granada
Today we are driving first to the north along the Costa del Sol. Afterwards our tour leads us through great mountain ranges into the inland to our destination of the day Granada.

Sunday, Day 3
Granada > Sevilla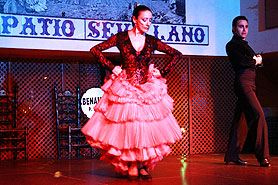 An early morning start and breathtaking day lies ahead of us. Situated in front of the mountains of the Sierra Nevada, we will visit the historic Alhambra, a Moorish palace complex. And in Seville, the capital of Andalusia and also the capital of the Flamenco we will let ourselves be entertained by live dances and songs in a Spanish Flamenco restaurant. For night owls, Seville offers with its illuminated landmark, the 97 meter high Giralda a further highlight.

Monday, Day 4
Sevilla > Aracena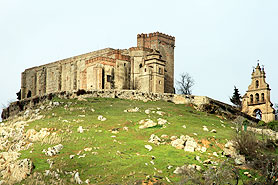 You have the morning in Seville at your own free disposal. At lunchtime, we will drive through the Sierra Morena to the mountain village Aracena. On our Andalusia tour program we have the late Gothic church Nuestra Senora de Dolores, the Moorish fortress, Castillo de Aracena, which was taken into possession by the Knight Order of the Templar and the flowstone cave Gruta de las Maravillas.

Tuesday, Day 5
Aracena > Sagres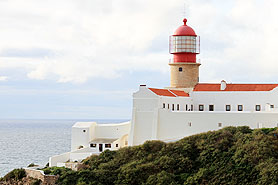 Today we will enjoy the southern sun, the endless vastness of Andalusia and pass numerous Haziendas up to the west coast of Portugal. In untouched nature and far from civilization, we will arrive at the most southwesterly end of the European mainland, in Sagres. The prominent lighthouse Cabo de Sao Vincente and the Portuguese national monument built on the cliff, the fort Fortaleza de Sagres with its nautical natural wonder and other sights can be seen on this fantastic side trip to Portugal.

Wednesday, Day 6
Sagres > Jerez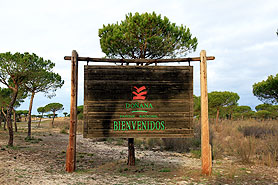 Along the Algarve we travel past the province capital Faro toward the Costa de la Luz. We want to visit Spains largest natural reserve the Coto de Donana, where European migratory birds overwinter in all-year mild climate. After a long day on the road we will set up our night's lodging in the capital of the sherry and the center of the Andalusia horse breeding, in Jerez de la Frontera.

Thursday, Day 7
Jerez > Algeciras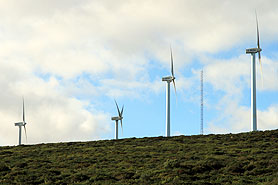 With a sightseeing tour through the notable Sandeman Bodega we will learn more about this special drink. Afterwards we will take part in the spectacular display and live show "How the Andalusian Horses dance". Our trip takes us now from Jerez de la Frontera to the most southern city of Spain, to Tarifa. Endless serpentines with gigantic wind parks accompany us to Algeciras and our historic hotel makes sure that we end the day in style.

Friday, Day 8
Algeciras > Malaga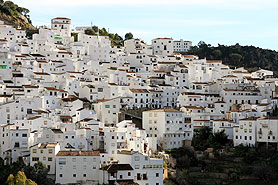 Last but not least we will take a trip to the remote White Mountain village Casares - crowned by the castle and church. After that we will travel through an entirely different world in Marbella, the home of the rich and the beautiful. In the early afternoon, we will reach our final destination Malaga. The remainder of the day is at your own free disposal. As always our traditional farewell dinner is in the evening where we can reminisce about our bus tour adventure.

Andalucia Bus Tour - what's included:
* Guided Adventure Tour by Reuthers Tour Guide
* Travelling in comfortable Van / Mini Bus
* 8x Accommodation Middleclass Hotels in shared Double Room (1 common bed)
* Standard WiFi at Hotels
* Reuthers Secured Payment Certificate (Sicherungsschein)
* Reuthers Tour Book with Itineraries and Tips
* Reuthers Travel Lecture Andalusia
* Reuthers Welcome Drink
* Welcome- and Farewell-Dinner in Restaurants
* Transfers Airport-Hotel-Airport
* Entrance Fees
* Reuthers Rewards
Pricing:
Per Person = EUR 1445
Single Room extra charge = EUR 585
Twin Room (2 separate beds) extra charge = EUR 105
All pricing payable in Euro.
3% "Early Bird Discount" (booking more than 12 months prior tour start)
2% "Golden Ager Discount" (age min 60 years prior tour start)
10% "Group Discount" (from 8 participants, all registrations within one week, common Payment of Balance by Bank Transfer)
Please note: Total Discount max. 10% for Deposit by Credit Card and Payment of Balance by Bank Transfer. No Discount for Deposit and Payment of Balance by Credit Card or by PayPal.
Dates:
10.Mar.-17.Mar.2017
17.Mar.-24.Mar.2017
24.Mar.-31.Mar.2017
31.Mar.-7.Apr.2017
1.Sep.-8.Sep.2017
8.Sep.-15.Sep.2017
15.Sep.-22.Sep.2017
9.Mar.-16.Mar.2018
16.Mar.-23.Mar.2018
31.Aug.-7.Sep.2018
7.Sep.-14.Sep.2018
14.Sep.-21.Sep.2018
Of course we also realise individual dates for VIPs, private and group tours.