Bus Tours
New Zealand
Nature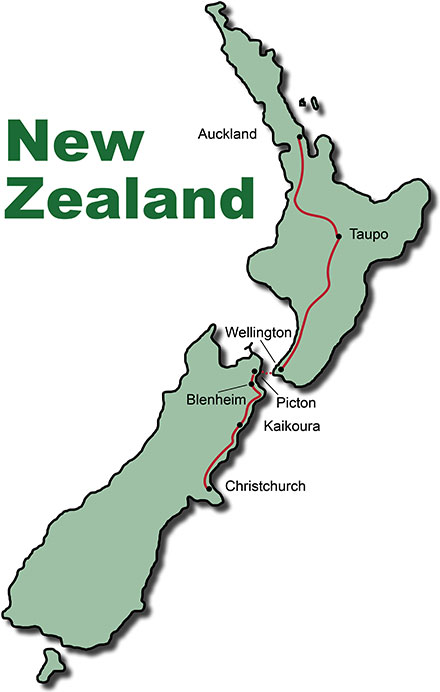 Sunday, Day 1
Christchurch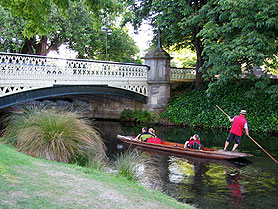 Kia Ora to Christchurch. Be our guest at our traditional Welcome Drink and Dinner. Getting to know each other is top of the list and your tour guide will give you further information on your upcoming New Zealand bus tour adventure.

Monday, Day 2
Christchurch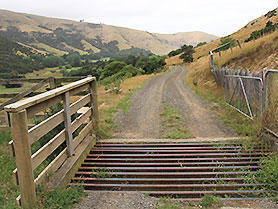 Today we will learn more about the French influence in New Zealand by taking a day trip to the village Akaroa, set on a beautiful sheltered harbour and overlooked by craggy volcanic hills.

Tuesday, Day 3
Christchurch > Kaikoura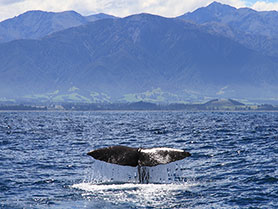 Depending on the weather, we will join a whale watching tour. Our destination is Kaikoura, the most famous place for whale watching and photo shooting in New Zealand.

Wednesday, Day 4
Kaikoura > Blenheim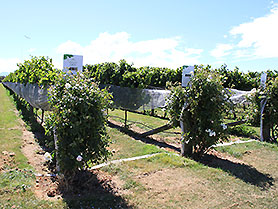 While travelling north, we have an overnight stay in Blenheim, the centre of New Zealand's wine industry and located in the Marlborough Region in the north of the South Island of New Zealand. Of course we will have a wine tasting tour.

Thursday, Day 5
Blenheim > Wellington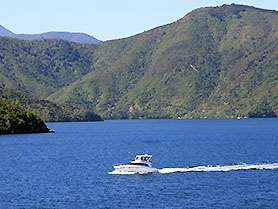 Welcome to the North Island. Via the Interislander we take the famous ferry ride through the Queen Charlotte Sound and pass the Cook Straight between the islands. The rest of the day in Wellington is at your own disposal.

Friday, Day 6
Wellington > Taupo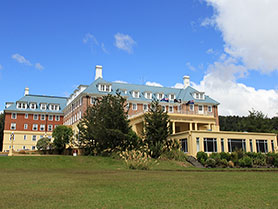 From Wellington we will travel north to visit the oldest national park of New Zealand, the Tongariro National Park, for breathtaking photos of Mount Tongariro and the historical Chateau Tongariro Hotel on its footsteps. After another wonderful day, our overnight stay is in Taupo near Lake Taupo.

Saturday, Day 7
Taupo > Auckland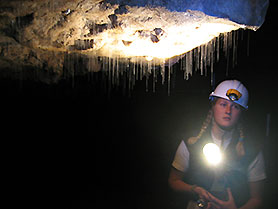 On our last day we will visit the Waitomo Glowworm Caves and take a boat ride under the glow worms. After this spectacular highlight, we head toward Auckland for our traditional Farewell Dinner in which we can recap the adventures of our bus tour through New Zealand.

New Zealand Nature Bus Tour - what's included:
* Guided Adventure Tour by Reuthers Tour Guide
* Travelling in comfortable Van / Mini Bus
* 7x Accommodation Middleclass Hotels in shared Double Room (1 common bed)
* Standard WiFi at Hotels
* Reuthers Secured Payment Certificate (Sicherungsschein)
* Reuthers Tour Book with Itineraries and Tips
* Reuthers Travel Lecture New Zealand
* Reuthers Welcome Drink
* Welcome- and Farewell-Dinner in Restaurants
* Blenheim Wine Tasting
* Boats Tour Whale Watching Kaikoura (depending on weather)
* Waitomo Caves Glowworms Tour
* Ferry Picton > Wellington
* Transfers Airport-Hotel-Airport
* Entrance Fees
* Reuthers Rewards
Pricing:
Per Person = NZD 2145
Single Room extra charge = NZD 648
Twin Room (2 separate beds) extra charge = NZD 98
All pricing payable in New Zealand Dollar.
3% "Early Bird Discount" (booking more than 12 months prior tour start)
2% "Golden Ager Discount" (age min 60 years prior tour start)
10% "Group Discount" (from 8 participants, all registrations within one week, common Payment of Balance by Bank Transfer)
Please note: Total Discount max. 10% for Deposit by Credit Card and Payment of Balance by Bank Transfer. No Discount for Deposit and Payment of Balance by Credit Card or by PayPal.
Dates:
26.Feb.-4.Mar.2017
2.Apr.-8.Apr.2017
7.May.-13.May.2017
10.Dec.-16.Dec.2017
25.Feb.-3.Mar.2018
1.Apr.-7.Apr.2018
6.May.-12.May.2018
9.Dec.-15.Dec.2018
Of course we also realise individual dates for VIPs, private and group tours.