Rental Car Tour
Highway 1
USA / America

Parts of Panamerican Highway - combined with the Wild West
After arriving in Los Angeles, you will pick up your rental car and head north on the famous Highway 1. Have a look at the upper class town Malibu, in which numerous Hollywood stars have their villas with a sea view, Santa Barbara with a Spanish touch and the popular tourist town Solvang, a bit of Denmark in the Californian deserts. After an overnight stay in Morro Bay, you will drive on the most beautiful coastal section of California through Big Sur and Monterrey to San Francisco. Here you have an entire day to explore the sights such as the prison island Alcatraz and the waterfront Fisherman's Wharf. We recommend a bike ride over the Golden Gate Bridge that you will cross again with the car on the way north the next morning. In Mendocino, you will leave the coast and the Highway 1 behind you and drive through The Mendocino National Forest, the capital Sacramento and the old gold mining city Placerville to the Lake Tahoe, a popular vacation area for Americans. After a trip through the Toiyabe National Forest you will reach the oldest settlement in Nevada Genoa and afterwards Tonopah. Of course the number one is not missing from your round trip in California: After a trip through the Nevada desert with its gold mining sites and abandoned ghost towns, you will reach Las Vegas where you have a further day entirely to your own disposal. Gamble in the casinos, go on a shopping spree or just relax at the hotel pool. Experience the Wild West once again on the trip through the Mojave Desert to Barstow. Take a short trip to the old silver mining city of Calico, before you return to Los Angeles where you will drop off your rental car.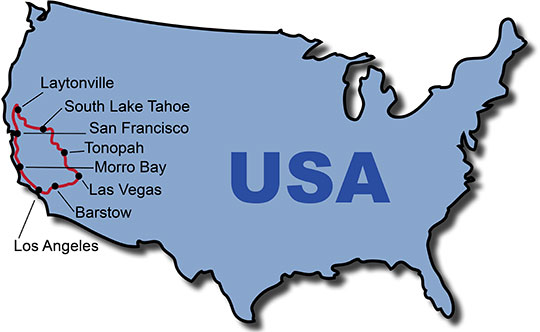 The Route:
Day 1: Los Angeles > Morro Bay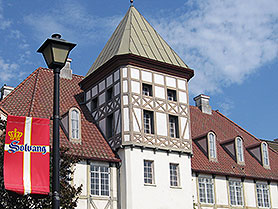 Once you have collected your rental car in Los Angeles, the great journey northwards begins. Your destination will be Morro Bay. But first, you can explore Santa Monica Pier and the best parts of Malibu.
Day 2: Morro Bay > San Francisco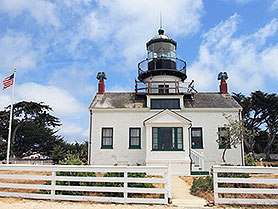 While the stunning Pacific Ocean passes by to left of your rental car, you will be heading to San Francisco. You decide whether you prefer to stop in Big Sur or in Pacifica or Half Moon Bay - enjoy the coastal beauty.
Day 3: San Francisco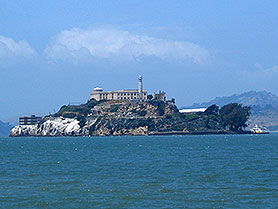 Today, you will only have eyes for San Francisco. Treat yourself to a ride on the famous cable car and explore winding Lombard Street and Alcatraz.
Day 4: San Francisco > Laytonville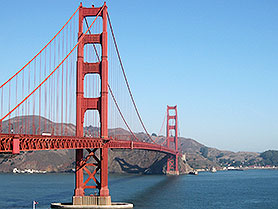 On the way to Laytonville, you will first cross gorgeous Golden Gate Bridge with your rental car. At the famous bridge, you should be sure to make a stop to take a photo.
Day 5: Laytonville > South Lake Tahoe
Clear Lake, one of the largest lakes in California, which is of natural origin, is waiting for you. Find out what El Dorado wine country has to offer.
Day 6: South Lake Tahoe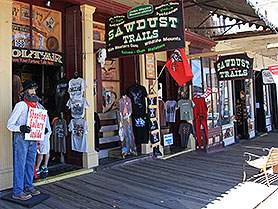 In South Lake Tahoe, you can experience what the gold rush must have felt like. Virginia City is the former hot spot of gold money.
Day 7: South Lake Tahoe > Tonopah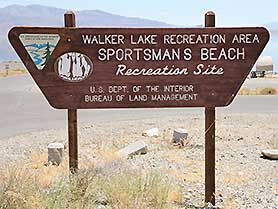 Drive along Walker River. Your rental car will take you past former gold mining camps that rather seem like ghost towns today.
Day 8: Tonopah > Las Vegas
Before you can approach the gambler paradise Las Vegas with your rental car, you will come across Beatty - an enchanting desert city that is a must on your agenda.
Day 9: Las Vegas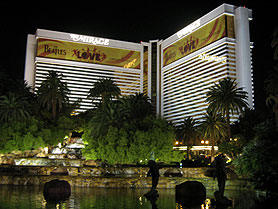 Viva Las Vegas! Enjoy yourself in the glittering metropolis, shop till you drop, dine without end at one of the fabulous buffets, gamble or watch one of the spectacular shows. Feel the excitement of Las Vegas!
Day 10: Las Vegas > Barstow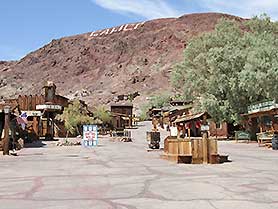 From Las Vegas, you can take your car rental to Barstow. Before doing so, however, you should make sure to stop in Calico, a famous silver mining town.
Day 11: Barstow > Los Angeles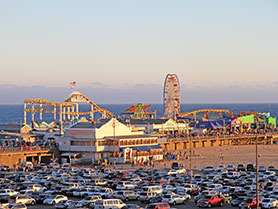 Today is your last day "on the road." It's back to Los Angeles for you, where you can look back on your US Highway adventure and on a successful holiday with great satisfaction.
Learn more about this dream tour:
Individual Adventure > Self Drive Tour
What's included:
* The Original Tour - developed and organised by Reuthers
* Rental Car - compact class - for the Tour including comprehensive Insurance
* 11x Accommodation Middleclass Hotels/Motels in shared Double Room (1 common bed)
* Reuthers Secured Payment Certificate (Sicherungsschein)
* Reuthers Tour Book with Itineraries and Tips
* Reuthers Travel Lecture USA
* Reuthers Rewards Points
Optional Bookings:
* GPS navigation device for Rental Car
* Higher class for Rental Car
* Individual flight
Date/s:
Please feel free to tell us your individual date!
Pricing:
Driver Rental Car = USD 2625
Passenger = USD 1645
Single Room extra charge = USD 1205
Twin Room (2 getrennte Betten) extra charge = USD 135
> Convert into your currency
All pricing payable in US Dollar.
3% "Early Bird Discount" (booking more than 12 months prior tour start)
2% "Golden Ager Discount" (age min 60 years prior tour start)
10% "Group Discount" (from 8 participants, all registrations within one week, common Payment of Balance by Bank Transfer)
Please note: Total Discount max. 10% for Deposit by Credit Card and Payment of Balance by Bank Transfer. No Discount for Deposit and Payment of Balance by Credit Card or by PayPal.