Photo Tours
Europe
Ireland Photography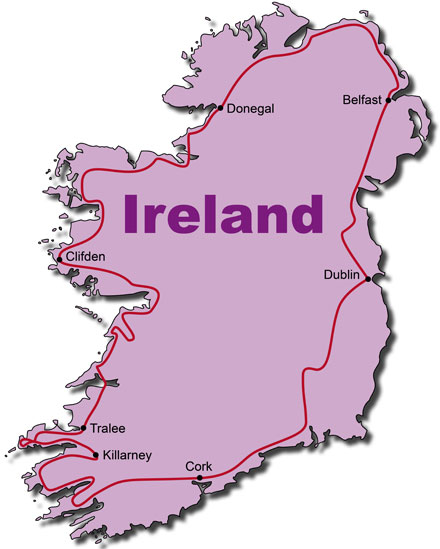 Friday, Day 1
Belfast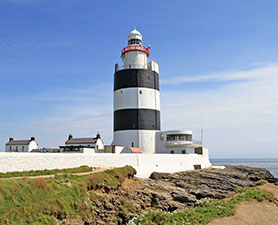 Welcome to Belfast, the capital of Northern Ireland. After arrival we pick you up from the airport for a transfer to your hotel. In the evening we invite you for a Welcome Drink and Dinner and give you more information about our common Ireland photo tour.

Saturday, Day 2
Belfast > Donegal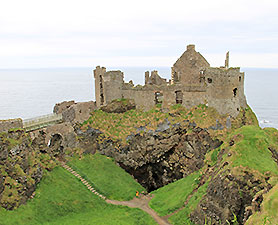 After breakfast and the morning briefing start of our Ireland photo tour. Highlights are the Carrickfergus Castle, Kinbane Head and the worldfamous Dunluce Castle. We will spend the night in Donegal where you can enjoy an Irish pub in the evening.

Sunday, Day 3
Donegal > Clifden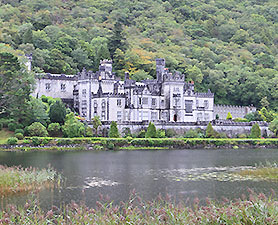 We will travel pass the impressive table mountain Ben Bulbin and visit Kylemore Abbey and its elaborately designed gardens. Our overnight stay is in the Connemara National Park in Clifden.

Monday, Day 4
Clifden > Tralee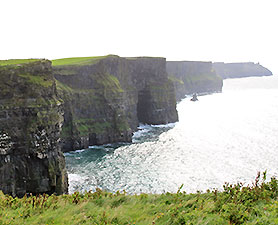 The stone grave The Dolmen is a must to visit and of course we'll have a closer look at the world famous Cliffs of Moher with the O'Brien Tower.

Tuesday, Day 5
Tralee > Killarney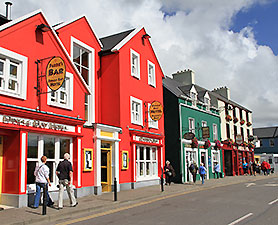 After a photo stop at the Blennerville Windmill, the largest windmill in Ireland, we will pass over the Connor Pass, visit the Gallarus Oratory and pass Slea Head directly on the coast. We will spend our lunch time in the typical Irish town Dingle. In the afternoon relaxing on Inch Beach is part of the plan.

Wednesday, Day 6
Killarney > Cork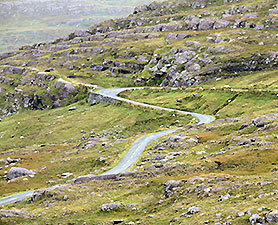 Today on the agenda is a dream tour along the world famous Ring of Kerry, the Ring of Beara and the overwhelming Healy Pass - what a day!

Thursday, Day 7
Cork > Dublin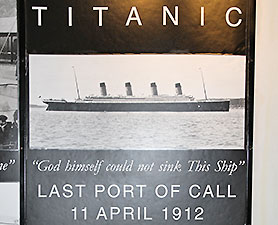 Starting from Cork, we will reach early in the morning the Heritage Center in Queenstown, which gives us an insight on the migration of several million Irish to the New World. Queenstown was also the last port of call of the Titanic on its sad maiden voyage. A visit to the more than 800 year old Hook Lighthouse, the oldest still operating lighthouse in the world! and Kilkenny Castle on our way to Dublin will round off this eventful day.

Friday, Day 8
Dublin > Belfast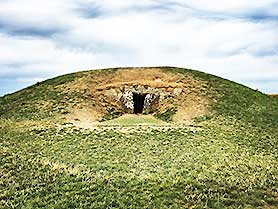 Our last day with a cultural highlight at its best - the famous Hill of Tara, where once hundreds of kings reigned. In the evening we meet for our traditional Farewell Dinner and finish this wonderful photo tour of Ireland.

Ireland Photo Tour - what's included:
* Guided Adventure Tour by Reuthers Photo Tour Guide
* Travelling in comfortable Van / Mini Bus
* 8x Accommodation Middleclass Hotels in shared Double Room (1 common bed) with breakfast
* Standard WiFi at Hotels
* Reuthers Secured Payment Certificate (Sicherungsschein)
* Reuthers Tour Book with Itineraries and Tips
* Reuthers Travel Lecture Ireland
* Reuthers Welcome Drink
* Welcome- and Farewell-Dinner in Restaurants
* Ferries in Ireland
* Transfers Airport-Hotel-Airport
* Entrance Fees
* Reuthers Rewards
Pricing:
Per Person = GBP 1265
Single Room extra charge = GBP 465
Twin Room (2 separate beds) extra charge = GBP 95
All pricing payable in British Pounds.
3% "Early Bird Discount" (booking more than 12 months prior tour start)
2% "Golden Ager Discount" (age min 60 years prior tour start)
10% "Group Discount" (from 8 participants, all registrations within one week, common Payment of Balance by Bank Transfer)
Please note: Total Discount max. 10% for Deposit by Credit Card and Payment of Balance by Bank Transfer. No Discount for Deposit and Payment of Balance by Credit Card or by PayPal.
Dates:
26.May.-2.Jun.2017
23.Jun.-30.Jun.2017
21.Jul.-28.Jul.2017
15.Sep.-22.Sep.2017
25.May.-1.Jun.2018
22.Jun.-29.Jun.2018
20.Jul.-27.Jul.2018
14.Sep.-21.Sep.2018
Of course we also realise individual dates for VIPs, private and group tours.