Photo Tours
Australia
Best Of Photography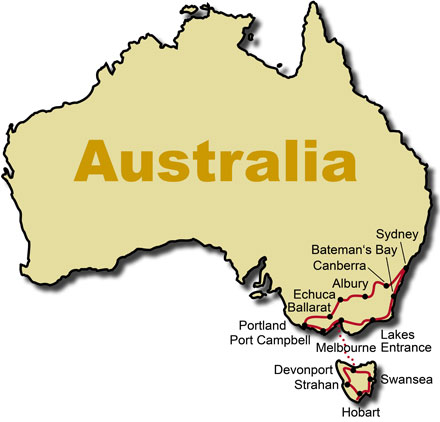 Tuesday, Day 1
Melbourne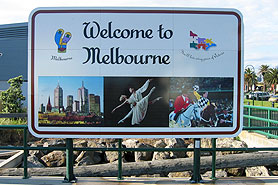 Welcome to Melbourne - the Sunshine City. Be our guest at the traditional Welcome-Dinner. Let's get to know each other. Your tour guide will be happy to answer any questions regarding your upcoming Australian photo tour adventure.

Wednesday, Day 2
Melbourne > Port Campbell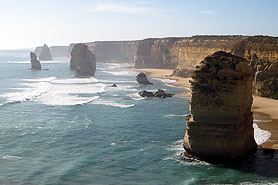 Right after breakfast and the day's briefing we head for Torquay, the gateway to the Great Ocean Road. This legendary coast road was built by home-coming soldiers in memory of their companions. More highlights on the road this first day are Bells Beach, the red and white lighthouse, Airey's Inlet and of course the Twelve Apostles.

Thursday, Day 3
Port Campbell > Portland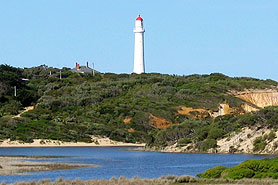 The whole day is devoted to the Great Ocean Road. First stop will be Warnabool, and at Logan Beach, depending on the season, whale watching.

Friday, Day 4
Portland > Ballarat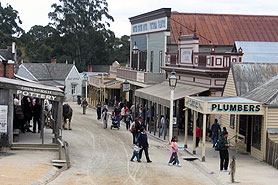 Leaving the coast road, we go inland and pass through an endless variety of landscapes. Early afternoon we reach Ballarat and spend the rest of the day at Sovereign Hill, a suburb where time stands still. The old gold mining town invites you to prospect for gold and in different houses you will learn more about life in "the good old days" in the Australian "Wild West".

Saturday, Day 5
Ballarat > Echuca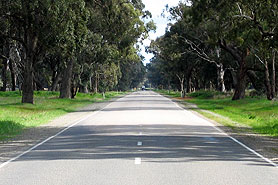 Beautiful landscapes, endless avenues and the breadth of the country show just how big a continent Australia is. Our goal today is Echuca and for a special reason.

Sunday, Day 6
Echuca > Albury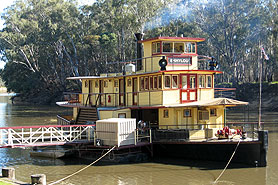 We board the paddle steamer Emmylou for an unforgettable boat tour on the Murray, Australia's longest river and continue our trip on the Murray Valley Highway with a photo stop at Lake Mulwala and visit the famous Routherglen wine region. For dinner we spend the evening at the Commercial Club with a "Gambling Licence".

Monday, Day 7
Albury > Canberra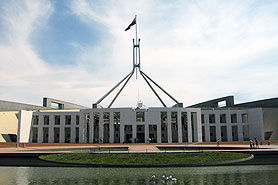 Although everybody knows about Sydney and Melbourne, the capital of Australia is actually Canberra. Today's highlight is a visit to the Australian parliament buildings and the new government house.

Tuesday, Day 8
Canberra > Sydney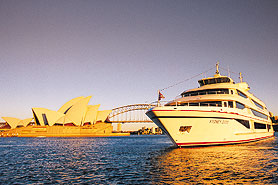 We are leaving the interior country by freeway and head for the Pacific, to Sydney. In the evening we undertake a harbour cruise with dinner on board the Captain Cook.

Wednesday, Day 9
Sydney
A free day for everyone. Of course we will be happy to assist you in selecting and booking your Sydney highlights. Our tip: the Opera House Tour in the morning. Here you will get a good look behind the scenes of the Sydney Opera House, one of the three best opera houses in the world.

Thursday, Day 10
Sydney > Bateman's Bay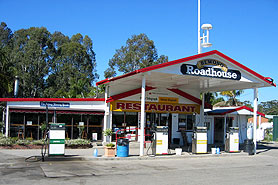 From Sydney we head south, alternating coast roads and the Princess Highway 1.
A must in the loneliness of the Benandarah State Forest is the Bewong Road House, a popular truck stop.

Friday, Day 11
Bateman's Bay > Lakes Entrance
Passing the yacht harbour in Bateman's Bay, our coastal road leads us to the Muruya River and Princess Highway 1 to Tathra. At the Wharf Restaurant we learn more about seafood specialities.

Saturday, Day 12
Lakes Entrance > Devonport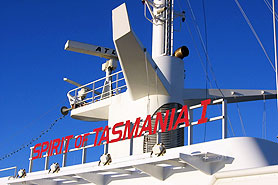 Princess Highway 1 becomes more and more the Princess Freeway and so we have a fast run into Melbourne. We start our overnight crossing on the Spirit of Tasmania over the rough seas of Bass Strait from Melbourne to Devonport in Tasmania.

Sunday, Day 13
Devonport > Strahan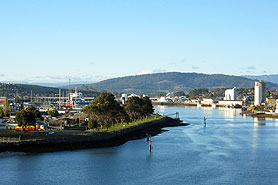 By sun up, the 7th state of Australia, Tasmania, is in view. A beautiful sight for those up early, and we land at the small harbour of Devonport. Riding along the coastal Bass Highway and exploring the Tasman rain forest, we arrive in Strahan. At the visitor's center you'll find an exhibition about the biggest environmental protests in Australia. Or you can go for a look of the rain forest train or a Gordon River Cruise visiting the Wild Rivers National Park. There are many activities in Strahan - something for everyone!

Monday, Day 14
Strahan > Hobart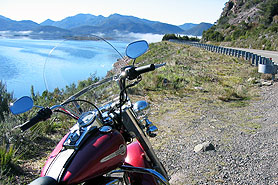 The day begins with impressive photographic opportunities for nature lovers. Passing glassy clear lakes with beautifully coloured mirror images, we reach Glen Clyde House for lunch. Besides an excellent cuisine, you will find beautiful Tasmanian art and handcraft. In the afternoon we arrive in Hobart, the second oldest city in Australia and the capital of Tasmania. Our hotel is located in the centre, and the rest of the day is free time for everyone

Tuesday, Day 15
Hobart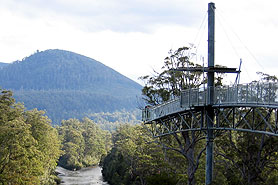 Today we relax on an excursion to Tahune Forest and its Air Walk through the pure air and the wonders of nature of this Tasmanian park. From the Air Walk there is a beautiful view in all directions.

Wednesday, Day 16
Hobart > Swansea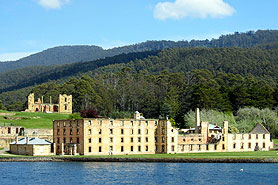 An real highlight of Tasmania is the former penal colony, Port Arthur, so we take a guided tour and a cruise to the prison islands. Along the Tasman Highway we stop at a Tasman Devil Park and stay overnight at Swansea.

Thursday, Day 17
Swansea > Devonport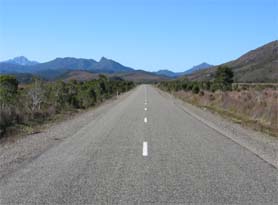 From Swansea we return to Devonport along the Bass Highway. We re-cross Bass Strait from Devonport to Melbourne by overnight ferry, the Spirit of Tasmania.

Friday, Day 18
Melbourne
Arriving in Melbourne in the morning, we check into our hotel. Melbourne, with its Crown World of Entertainment, including shopping centers, casinos and a lot more attractions, is waiting. The highlight of the evening will be our traditional Farewell Dinner and a Melbourne sightseeing tour on the Colonial Tram Car. Finally we all reminisce on our tour together. Let's meet again on one of our next photo tour adventures in New Zealand, USA, South Africa or Europe.

Australia Best Of Photo Tour - what's included:
* Guided Adventure Tour by Reuthers Photo Tour Guide
* Travelling in comfortable Van / Mini Bus
* 16x Accommodation Middleclass Hotels in shared Double Room (1 common bed)
* 2x Accommodation Ferry Tasmania in shared Twin Cabin (2 separate beds)
* Standard WiFi at Hotels
* Reuthers Secured Payment Certificate (Sicherungsschein)
* Reuthers Tour Book with Itineraries and Tips
* Reuthers Travel Lecture Australia
* Reuthers Welcome Drink
* Welcome- and Farewell-Dinner in Restaurants
* Sydney Harbour Cruise with Dinner
* Boatstour Emmylou
* Ferry Melbourne > Devonport > Melbourne
* Transfers Airport-Hotel-Airport
* Entrance Fees
* Reuthers Rewards
Pricing:
Per Person = AUD 3745
Single Room extra charge = AUD 1445
Twin Room (2 separate beds) extra charge = AUD 245
All pricing payable in Australia Dollar.
3% "Early Bird Discount" (booking more than 12 months prior tour start)
2% "Golden Ager Discount" (age min 60 years prior tour start)
10% "Group Discount" (from 8 participants, all registrations within one week, common Payment of Balance by Bank Transfer)
Please note: Total Discount max. 10% for Deposit by Credit Card and Payment of Balance by Bank Transfer. No Discount for Deposit and Payment of Balance by Credit Card or by PayPal.
Dates:
3.Jan.-20.Jan.2017
24.Jan.-10.Feb.2017
14.Feb.-3.Mar.2017
7.Nov.-24.Nov.2017
28.Nov.-15.Dec.2017
9.Jan.-26.Jan.2018
30.Jan.-16.Feb.2018
20.Feb.-9.Mar.2018
6.Nov.-23.Nov.2018
27.Nov.-14.Dec.2018
Of course we also realise individual dates for VIPs, private and group tours.