Photo Tours
Europe
Scotland Photography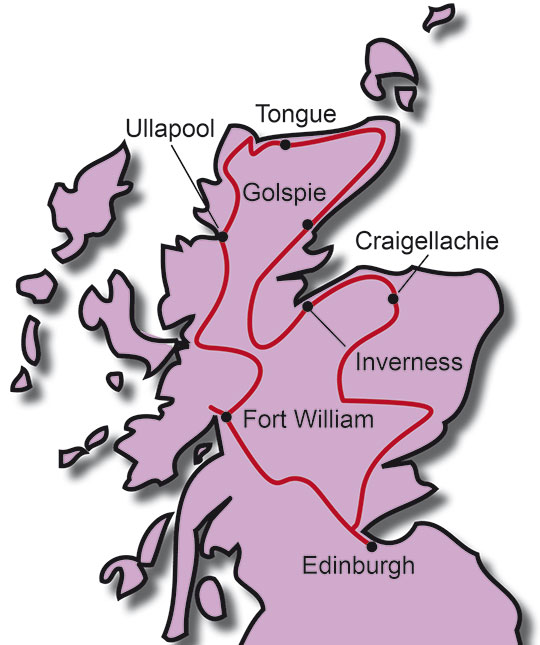 Friday, Day 1
Edinburgh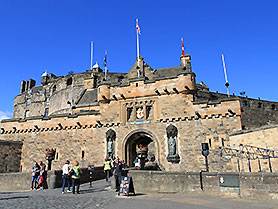 Welcome to Edinburgh, the Scottish capital - also known as Athens of the north. For those who are arriving the day before, we have a visit to the famous Edinburgh Castle and the Royal Yacht Britannia as part of the program. In the evening we then have our official welcome dinner with a welcome drink and a tour briefing.

Saturday, Day 2
Edinburgh > Fort William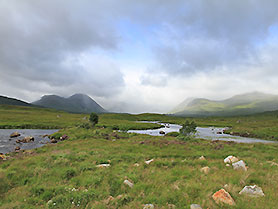 Today we will first visit the Sterling Castle with its 75m high castle rock. In this castle Mary Stuart was crowned at the tender age of only 9 months as the Scottish Queen. Another important site is Glencoe, which we will reach at around noon after driving through the "Valley of Tears". Beneath the highest mountain in Great Britain - Ben Nevis (1343 m) - is our overnight stop and the entrance to the Scottish Highlands: Fort William.

Sunday, Day 3
Fort William > Ullapool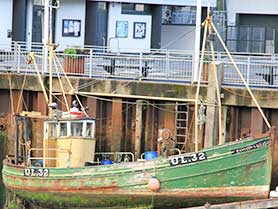 The Road to the Isles and the Glenfinnan Monument are definitely worth a stop before we visit the famous Elean Donan Castle, where the first part of "Highlander" was filmed. Our overnight stay is planned to be in Ullapool, a small fishing village. Here, so they say, the Scottish wilderness begins.

Monday, Day 4
Ullapool > Tongue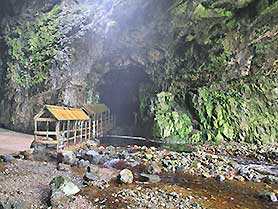 Today we experience the loneliness of highlands at first hand. The popular Reuthers Roadside Lunch provides for the bodily welfare. Another highlight are the Smoo Caves, the largest sea caves in Great Britain. We will spend the night in Tongue, which also has a castle.

Tuesday, Day 5
Tongue > Golspie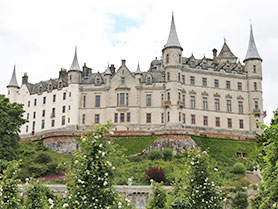 We continue on the "North Coast 500" - the Scottish response to the legendary American Route 66. In the truest sense of the word we travel on to the most northern point of the British mainland: Dunnet Head with its lighthouse. We'll take our lunchbreak a few miles further in the northernmost village of the British mainland, in John O'Groates, at the end of the road. An additional mandatory stop during this exciting day is Dunrobin Castle with its picture-book garden. The well-preserved castle is also the seat of the Sutherland Clan.

Wednesday, Day 6
Golspie > Inverness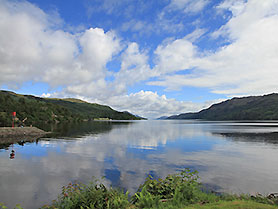 A highlight of our Scotland trip is undoubtedly the Culloden Moor, where once the tragic battle between the Scottish clans and the English took place. Urquhart Castle, which we will also visit, has a history of more than 1500 years. Then in Fort Augustus, at the southern end of Loch Ness we will take a boatstour and maybe even the famous monster of Loch Ness, "Nessie" will welcome us...

Thursday, Day 7
Inverness > Craigellachie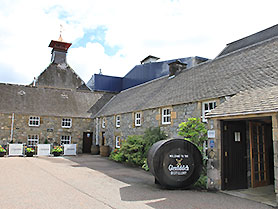 Starting from Inverness we travel past Brodie Castle and Elgin Cathedral directly to the Whisky Trail in Scotland. With an extensive tour in one the oldest whisky distilleries in Scotland, the Glenfiddich Distillery, we will learn more about the Scottish whisky. There is a good reason that our overnight stay is close to the distillery.

Friday, Day 8
Craigellachie > Edinburgh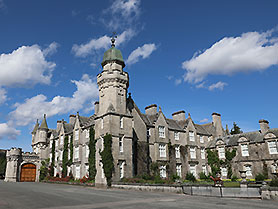 Last day of our Scotland tour. If possible, there is a foto stop at Balmoral Castle, summer residence of Queen Elizabeth II... In the evening we will celebrate our traditional Farewell Dinner. Sometimes saying goodbye is the "beginning of a wonderful friendship", so let's meet again on one of our dream tours in New Zealand, Australia, South Africa, Europe or the USA.

Scotland Photo Tour - what's included:
* Guided Adventure Tour by Reuthers Photo Tour Guide
* Travelling in comfortable Van / Mini Bus
* 8x Accommodation Middleclass Hotels / Bed & Breakfast in shared Double Room (1 common bed)
* Standard WiFi at Hotels
* Reuthers Secured Payment Certificate (Sicherungsschein)
* Reuthers Tour Book with Itineraries and Tips
* Reuthers Travel Lecture Scotland
* Reuthers Welcome Drink
* Welcome- and Farewell-Dinner in Restaurants
* Reuthers Roadside Lunch©
* Boatstour Loch Ness
* Whisky Distillery Tour
* Transfers Airport-Hotel-Airport
* Entrance Fees
* Reuthers Rewards
Pricing:
Per Person = GBP 1275
Single Room extra charge = GBP 535
Twin Room (2 separate beds) extra charge = GBP 55
All pricing payable in British Pounds.
3% "Early Bird Discount" (booking more than 12 months prior tour start)
2% "Golden Ager Discount" (age min 60 years prior tour start)
10% "Group Discount" (from 8 participants, all registrations within one week, common Payment of Balance by Bank Transfer)
Please note: Total Discount max. 10% for Deposit by Credit Card and Payment of Balance by Bank Transfer. No Discount for Deposit and Payment of Balance by Credit Card or by PayPal.
Dates:
18.May.-25.May.2017
15.Jun.-22.Jun.2017
13.Jul.-20.Jul.2017
7.Sep.-14.Sep.2017
17.May.-24.May.2018
14.Jun.-21.Jun.2018
12.Jul.-19.Jul.2018
6.Sep.-13.Sep.2018
Of course we also realise individual dates for VIPs, private and group tours.