Photo Tours
USA / America
Bluegrass Wonders Photography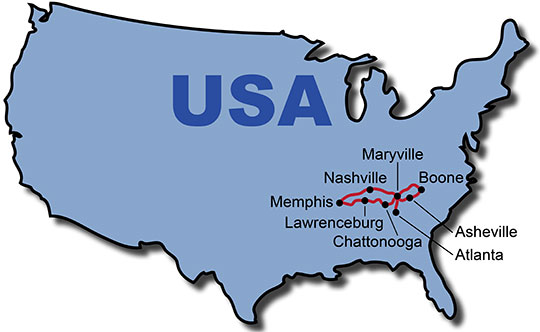 Thursday, Day 1
Atlanta > Maryville
Welcome to Atlanta, the capital of the US State Georgia. By transfer we head to our hotel in the Smoky Mountains in Tennessee - in style for getting the feel of the Southern States. With a Welcome Drink and Dinner, we get into the mood of our mutual photo tour adventure.

Friday, Day 2
Maryville > Boone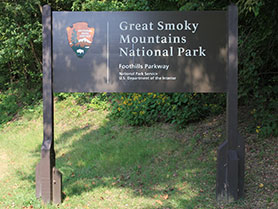 Early in the morning, our road trip starts through the Smoky Mountains National Park. We'll make a stop at Dave Crockett's Birthplace State Park, where we will find out more about the hunter, politician, businessman and the legendary hero. We plan to spend the night in Boone.

Saturday, Day 3
Boone > Asheville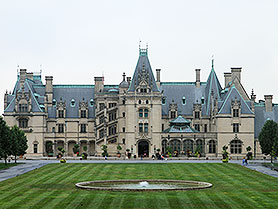 On the Blue Ridge Parkway, we will pass by Little Switzerland in the western mountains of North Carolina. Afterwards we will visit Biltmore Estate, built by George Vanderbilt as a place to escape everyday life. We will spend the night in the town of Asheville.

Sunday, Day 4
Asheville > Maryville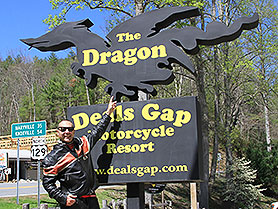 Highlight of the day is the world-famous piece of the US129 in the Smoky Mountains - best known as the "Tail of the Dragon". With 318 curves in 11 miles, it is a must for everyone.

Monday, Day 5
Maryville > Chattanooga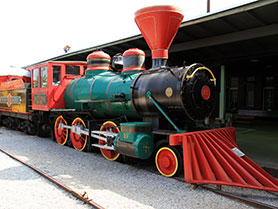 Today we head towards the historic Chattanooga Choo Choo hotel with its Tennessee Valley Railway Museum. If possible, we will spend the night in style in this unique hotel.

Tuesday, Day 6
Chattanooga > Lawrenceburg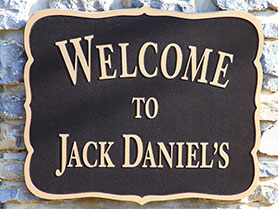 On today's program we will find the town of Lynchburg in Tennessee with its 5,200 residents. Pictures of the town show old men with weathered faces sitting in the sun, playing cards and waiting. Waiting for the whiskey to mature in the large casks in the warehouse behind them and then to be filled in bottles. Lynchburg has become world famous through the Jack Daniel's Distillery. In an extensive tour of the distillery, we will learn more about the national drink of the Southern States.

Wednesday, Day 7
Lawrenceburg > Memphis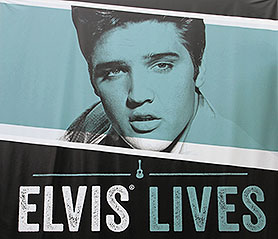 We will stay in Tennessee and travel into the metropolis of the classic Southern States, to Memphis. The city greatly contributed to the development of the blues, soul and rock n' roll.

Thursday, Day 8
Memphis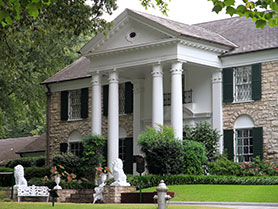 One of the most famous symbols in America is certainly Elvis Presley's Graceland in Memphis. We will take part in an unforgettable sightseeing tour that tells us about Elvis' life, his music and his love for cars. Even after 35 years it is sure for many that Elvis still is the King. Those who want to tape a record like Elvis himself will have the opportunity to do so at Sun Records in the Beal Street.

Friday, Day 9
Memphis > Nashville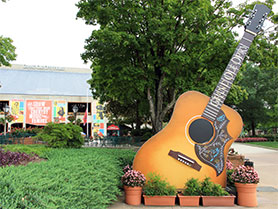 Our photo tour takes us through blossoming country sides of the Southern States to the Cumberland River and to the capital of Tennessee, to Nashville. At the Grand Ole Opry we will take part in a backstage tour of all the 18 wardrobes and, if possible, in a live radio show with legends, new stars and superstars of country music.

Saturday, Day 10
Nashville > Atlanta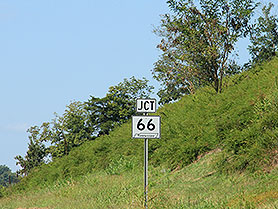 On our last day we head back to Atlanta. During a shared Farewell Dinner in the evening we will review our mutual Southern States tour and make arrangements for our next joint photo adventure.

Bluegrass Wonders Photo Tour - what's included:
* Guided Adventure Tour by Reuthers Photo Tour Guide
* Travelling in comfortable Van / Mini Bus
* 10x Accommodation Middleclass Hotels in shared Double Room (1 common bed)
* Reuthers Secured Payment Certificate (Sicherungsschein)
* Reuthers Tour Book with Itineraries and Tips
* Reuthers Travel Lecture USA / Bluegrass Wonders
* Reuthers Welcome Drink
* Welcome- and Farewell-Dinner in Restaurants
* Transfers Airport-Hotel-Airport
* Entrance Fees
* Reuthers Rewards
Pricing:
Per Person = USD 2095
Single Room extra charge = USD 695
Twin Room (2 separate beds) extra charge = USD 145
All pricing payable in US Dollar.
3% "Early Bird Discount" (booking more than 12 months prior tour start)
2% "Golden Ager Discount" (age min 60 years prior tour start)
10% "Group Discount" (from 8 participants, all registrations within one week, common Payment of Balance by Bank Transfer)
Please note: Total Discount max. 10% for Deposit by Credit Card and Payment of Balance by Bank Transfer. No Discount for Deposit and Payment of Balance by Credit Card or by PayPal.
Dates:
29.Jun.-8.Jul.2017
13.Jul.-22.Jul.2017
27.Jul.-5.Aug.2017
10.Aug.-19.Aug.2017
24.Aug.-2.Sep.2017
7.Sep.-16.Sep.2017
28.Jun.-7.Jul.2018
12.Jul.-21.Jul.2018
26.Jul.-4.Aug.2018
9.Aug.-18.Aug.2018
23.Aug.-1.Sep.2018
6.Sep.-15.Sep.2018
Of course we also realise individual dates for VIPs, private and group tours.