Reuthers Harley-Davidson
Premium Motorcycle Tour
Bella Italia / Europe
The Route:
Day 1: Florence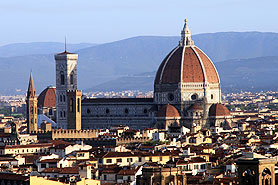 Welcome to Florence, the capital city of Tuscany. Meet your fellow travellers with a welcome drink and dinner in the evening.
Day 2: Florence > Ravenna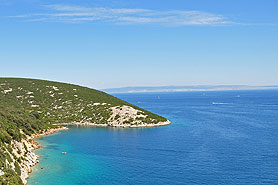 After collecting our Harley-Davidson motorycles from the rental office, we leave Florence on an inland route to the east coast and arrive in Ravenna, at the Italian Adria.
Day 3: Ravenna > Venice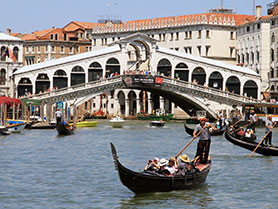 Today's highlight is Venice, one of the world's most beautiful cities with its Piazza San Marco and the Rialto Bridge. You are welcome to travel Venice by gondola and a gondolier on the Grand Canal.
Day 4: Venice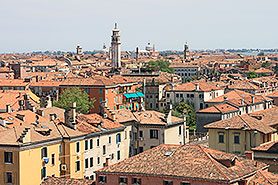 Today is free to relax in Venice, buying souvenirs and enjoying cafe's and restaurants.
Day 5: Venice > Verona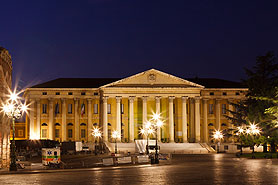 Bella Italia! And Verona with its old town and famous opera belongs to it. If you are interested we try to get tickets for you.
Day 6: Verona > Bellagio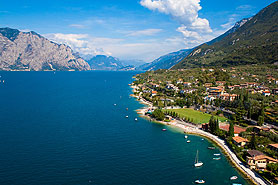 We continue our motorcycle tour along the Lake Garda to today's destination Bellagio. Here we have an overnight stay directly at the Lake Como.
Day 7: Bellagio > Arona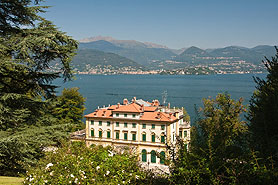 A short trip to Switzerland and we will see the Lago Maggiore in front of us. Cruising in a southern direction gets us to the historical town Arona with several sightseeings.
Day 8: Arona > Portofino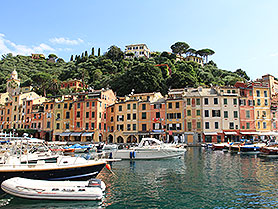 We are riding south via Genua to Portofino located at the Italian Riviera. The small fishing village with its peninsula is an ideal place to relax. Our overnight stay is close to Portofino.
Day 9: Portofino > Florence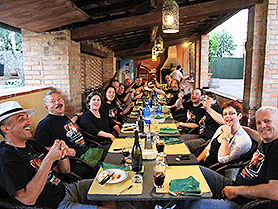 Again we travel through marvelous landscapes. After dropping off the motorcycles in Florence, we meet for our traditional Farewell Dinner in the evening and finish this wonderful Harley tour with lots of memories of the Bella Italia Tour.
Please note that the above tour description applies for GUIDED TOURS.