Reuthers Harley-Davidson
Premium Motorcycle Tour
Pony Express / USA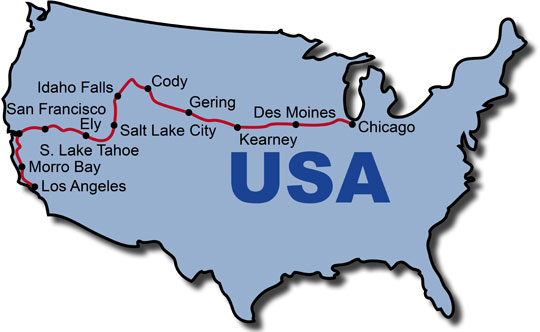 The Route:
Day 1: Los Angeles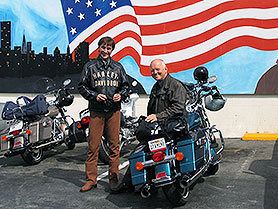 Welcome to Los Angeles. After a transfer to your hotel, meet your fellow travellers at a Welcome Drink and Dinner in the evening.
Day 2: Los Angeles > Morro Bay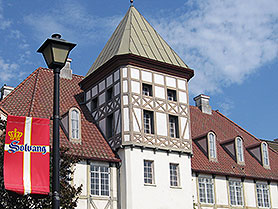 After collecting our Harley-Davidson Motorycles from the rental office we start our trip north along Highway 1 and eventually reach Malibu. We then head into central valley farmlands of California and the coastal hills of the Los Padres National Forest. Travelling through beautiful countryside, we stop at Santa Barbara's Stearns Wharf for lunch before visiting Solvang, the "Danish capital of America", where you will see windmills, horse drawn carriages, horse ranches, and wineries. We continue north through lush green hills, farmland, and cattle ranches before reaching Morro Bay.
Day 3: Morro Bay > San Francisco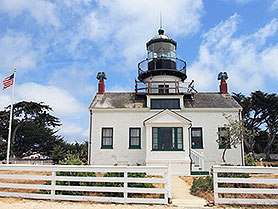 In the morning we continue our ride with the Pacific Ocean on the left and the majestic Santa Lucia mountains on the right. This is the Big Sur, or "El Sur Grande", a wonderfully scenic region that we cover during today's ride. We stop at Point Pinos Lighthouse, the entrance to Monterey Bay. Our journey continues through Castroville, where Norma Jean (Marilyn Monroe) was once crowned Artichoke Queen. Finally we reach Half Moon Bay and Pacifica, where we head north toward San Francisco and our hotel.
Day 4: San Francisco > South Lake Tahoe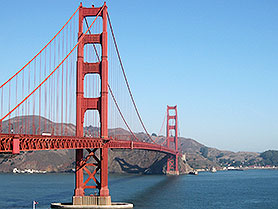 We start the day by riding over the Golden Gate Bridge and a photo stop. Passing Sacramento we travel to Placerville, a gold rush town, and then on to Camino in the heart of the El Dorado Wine Country. Our route now takes us through the Eldorado National Forest and into South Lake Tahoe and Stateline, where the California - Nevada State Line can be found. If you feel like trying your luck, Stateline has many world-class casinos.
Day 5: South Lake Tahoe > Ely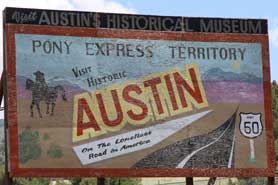 Our day begins with a journey through the Toiyabe National Forest toward Genoa, the oldest permanent settlement in Nevada and one of the most attractive villages in the American West. From Genoa, we continue north to Carson City. Our destination for the night is Ely, on Highway 50, the loneliest road in the USA...
Day 6: Ely > Salt Lake City
Today we are riding through the Salt Lake Desert to the Mormon Capital, to Salt Lake City.
Day 7: Salt Lake City > Idaho Falls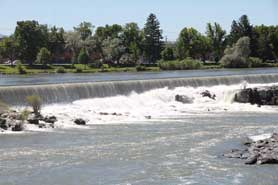 Next to our hotel in Idaho Falls we visit the famous water falls and relax for the next day.
Day 8: Idaho Falls > Cody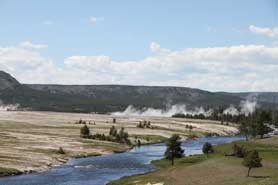 Early in the morning we leave for the Yellow Stone National Park and spend the whole day in this area. Accommodation is in Cody - for a good reason.
Day 9: Cody > Gering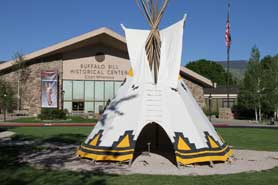 Before leaving the western town Cody, we visit the Buffalo Bill Museum and learn more about the real Wild West of the USA. On our way we stop at Devil's Half Acre and visit the famous Fort Casper.
Day 10: Gering > Kearney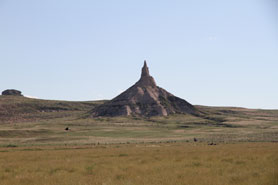 Today we learn more about Scotts Bluff, the Chimney Rock National Park and an Original Pony Express Station in Gothenburg.
Day 11: Kearney > Des Moines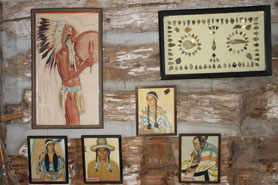 Our ride leads us to Fort Kearney before arriving in Des Moines, our overnight stay for the night.
Day 12: Des Moines > Chicago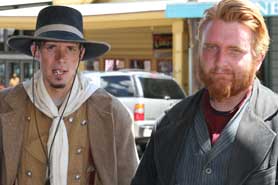 On our last day "on the road" we riding straight to Chicago, return our Harley-Davidsons to the rental office and transfer to our hotel. In the evening we gather for our Farewell Dinner and to reminisce.
Please note that the above tour description applies for GUIDED TOURS.
Join us for this Reuthers dream tour from Los Angeles to Chicago and learn more about the historic Pony Express Trail.