Reuthers Harley-Davidson
Motorcycle Tours Europe
Alps & Lakes - 10 Days - Info
InfoRouteVideo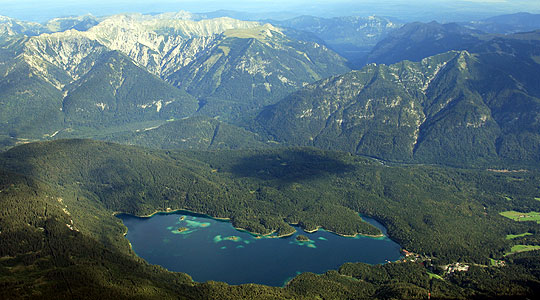 On our 10-day motorcycle journey through the Alps, you can experience the panoramic mountain scenery from the saddle of your Harley. From the Bavarian capital Munich we start off heading towards Salzburg and Berchtesgaden, where we visit the famous salt mines of Bad Reichenhall. After a night at the beautiful Königssee, the crowning stage of our motorcycle tour awaits you: Over serpentines we head towards the National Park Hohe Tauern to the Grossglockner at 2504 meters – this is a unique driving experience. But you reach even greater heights: with the cable car you can go up the next day to the Zugspitze before your tour leads you to Neuschwanstein Castle and Lake Constance in the French Alsace, before you finish your exciting motorcycle tour through the Alps in Munich.


What's included


Best Value - NO Hidden Costs

>

Why Reuthers?
Guided Motorcycle Tour by Reuthers Tour Guide
Reuthers Navi Guided ®
(GPS Navigation Device for the Tour)
Harley-Davidson or BMW Rental Motorcycle for the Tour
including comprehensive Insurance
10x Accomodation Middleclass Hotels in Double Room
All Accomodation including Breakfast
Reuthers Partner Vacation Program

©


(Escort Vehicle for Companions)
Luggage Tansportation during the Tour
Reuthers Secured Payment Certificate
(Sicherungsschein)
Reuthers Tour Book with Itineraries and Tips
Reuthers Travel Lecture Alps
Reuthers Welcome Drink
Welcome Dinner in Restaurant
Farewell Dinner in Restaurant
Reuthers Roadside Lunch

©

Fuel for the Tour
Transfers Airport > Hotel > Rental Station > Hotel > Airport
Entrance and Parking Fees


(Saltmine Berchtesgaden, Boat Trip St. Bartholomae, Zugspitze Cable Car, Neuschwanstein Castle, Wine Tasting Alsace)

Austria / Switzerland toll way permit stickers and toll fees


(Grossglockner High Alpine Road, Gerlos Pass)

Reuthers Tours & More Discount Points
Optional Booking
Sightseeing Munich
(Guided Van Travel on Day 1)
Pricing in EUR


Different currency

>

Currency Converter
Rider Rental Motorcycle


Harley-Davidson Big Twin Models, BMW 1200 Models

4316
3703
2999
Rider own Motorcycle (Reuthers BYOM

©

)

3776

2303
Passenger Motorcycle

2566

2303
1359
Passenger Escort Vehicle

2603

Single Room extra charge


684

684

684

Twin Room extra charge


125

125

125

All pricing payable in Euro.
3% Early Bird Discount* for bookings more than 6 months prior tour start
2% Senior Discount* age min 62 years prior tour start
2% H.O.G. Discount* for Harley Owners Group members
10% Group Discount* (from 6 Riders)
*Discounts apply for bank payment only. Discounts max. 10%.
Dates
9.Jun.-18.Jun.2013
23.Jun.-2.Jul.2013
7.Jul.-16.Jul.2013
21.Jul.-30.Jul.2013
4.Aug.-13.Aug.2013
18.Aug.-27.Aug.2013
8.Sep.-17.Sep.2013 / Oktoberfest
8.Jun.-17.Jun.2014
22.Jun.-1.Jul.2014
6.Jul.-15.Jul.2014
20.Jul.-29.Jul.2014
3.Aug.-12.Aug.2014
17.Aug.-26.Aug.2014
7.Sep.-16.Sep.2014 / Oktoberfest


Individual Guided and Semi Guided Tour dates for groups from 6 Riders.

Please feel free to tell us your individual date!