Harley-Davidson
110th Anniversary Rome 2013
Special Event Tour Italy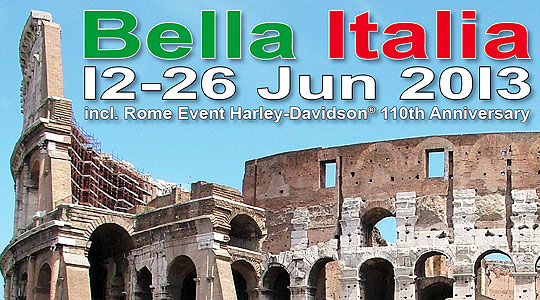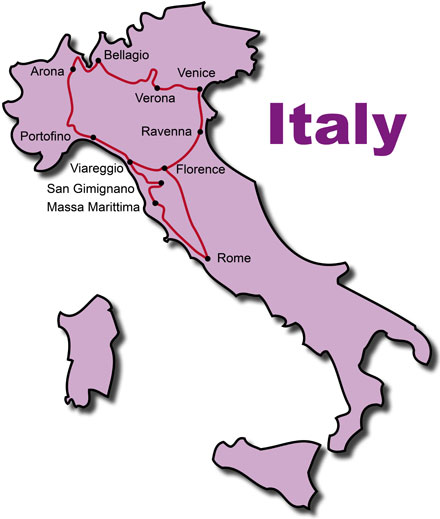 Route:
Florence - Rome - Massa Marittima - San Gimignano
Viareggio - Florence - Ravenna - Venedig - Verona -
Bellagio - Arona - Portofino - Florence



Wednesday, Day 1
Florence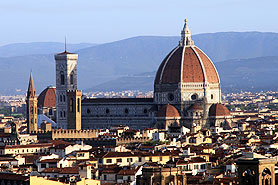 Welcome to Florence, the capital city of Tuscany. After the individual arrivals and the transfer from the airport to the hotel we will start off with a welcome drink and dinner and set the mood for the European event of the year - the Harley-Davidson 110th anniversary celebrations in Rome and a shared motorcycle tour in Italy including the wonderful Tuscany.

Thu + Fri + Sat, Day 2, 3, 4
Rome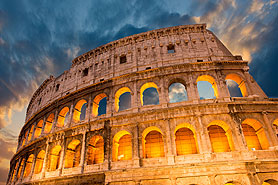 After collecting our Harley-Davidson motorycles from the rental office, we head south to Rome and visit the Harley-Davidson 110th Anniversary European celebrations - a multi-site event in Central Rome, Vatican City and Port of Ostia.
Reuthers included Rome Event Package:


Secured position within the parade


Parade ribbon


Access to H.O.G. area with free coffee and water at the bar


Rally pack


Early registration on H.O.G. chapter rides

Sunday, Day 5
Rome - Massa Marittima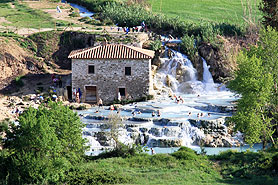 We leave Rome and start our Bella Italia Tour to Tuscany. On one side is the Maremma, with a view of the island of Elba off the coast, and on the other side the Tuscan hill country. Our overnight stay is in Massa Marittima, in the centre of this medieval town.

Monday, Day 6
Massa Marittima - San Gimignano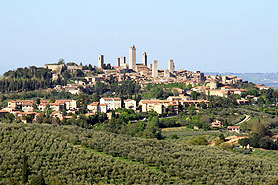 Through picturesque landscapes with cypresses and olive groves we climb high up into the Tuscan hills to San Gimignano, a history laden medieval town, with reputedly, the most beautiful views of Tuscany.

Tuesday, Day 7
San Gimignano - Viareggio
Today we visit Pisa, where we experience the fascination of the once richest sea republic of Italy with her emblem the Leaning Tower. Afterwards we cross over to the Tuscan Copacabana and spend the night in a hotel on the Viareggio seafront.

Wednesday, Day 8
Viareggio - Florence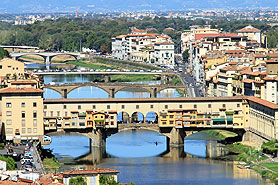 We stop at the Parco di Pinocchio and head eastwards to Vinci, where we visit the museum dedicated to the famous son of that town, Leonardo da Vinci. We continue the ride through the Apuanic Alps with Monte Albano. In the evening our Farewell Dinner for those participants who joined us in Rome and Tuscany only.

Thursday, Day 9
Florence - Ravenna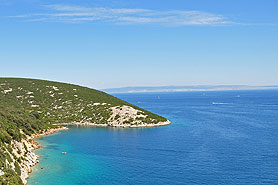 We leave Florence on an inland route to the east coast and arrive in Ravenna, at the Italian Adria.

Friday, Day 10
Ravenna - Venice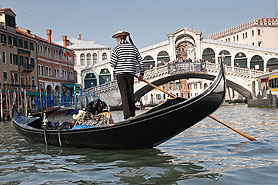 Today's highlight is Venice, one of the world's most beautiful cities with its Piazza San Marco and the Rialto Bridge. You are welcome to travel Venice by gondola and a gondolier on the Grand Canal.

Saturday, Day 11
Venice - Verona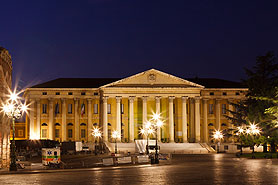 Bella Italia! And Verona with its famous opera belows to it. If you are interested we try to get tickets for you.

Sunday, Day 12
Verona - Bellagio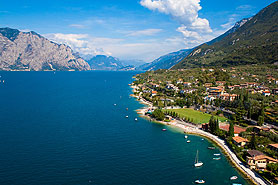 We continue our motorcycle tour along the Lake Garda to today's destination Bellagio. Here we have an overnight stay directly at the Lake Como.

Monday, Day 13
Bellagio - Arona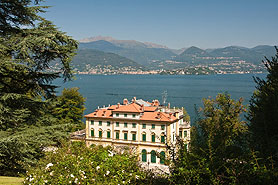 A short trip to Switzerland and we will see the Lago Maggiore in front of us. Cruising in a southern direction gets us to the historical town Arona with several sightseeings.

Tuesday, Day 14
Arona - Portofino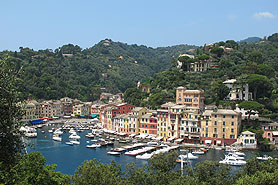 We are riding south via Genua to Portofino located at the Italian Riviera. The small fishing village with its peninsula is an ideal place to relax.

Wednesday, Day 15
Portofino - Florence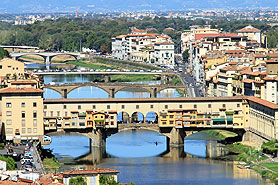 Again we travel through marvelous landscapes. After dropping off the motorcycles in Florence, we meet for our traditional Farewell Dinner in the evening and finish this wonderful Harley tour with lots of memories of the Harley-Davidson Anniversary celebrations in Rome as well as the Bella Italia Tour including Tuscany.
> Special Event Tour 8 Days Rome + Tuscany / 12-19 June 2013
What's included


Best Value - NO Hidden Costs

>

Why Reuthers?
Guided Motorcycle Tour by Reuthers Tour Guide
Harley-Davidson Rental Motorcycle for the Tour
including comprehensive Insurance
15x Accomodation Middleclass Hotels in Double Room
All Accomodation including Breakfast
Reuthers Partner Vacation Program

©


(Escort Vehicle for Companions)
Luggage Tansportation during the Tour
Reuthers Secured Payment Certificate
(Sicherungsschein)
Reuthers Tour Book with Itineraries and Tips
Reuthers Travel Lecture Italy
Reuthers Welcome Drink
Welcome Dinner in Restaurant
Farewell Dinner in Restaurant
Fuel for the Tour
Transfers Airport > Hotel > Rental Station > Hotel > Airport
Entrance and Parking Fees
Autostrada Fees
Reuthers Tours & More Discount Points
Also included:
3 Days Harley-Davidson 110th Anniversary / Rome / event package
Pricing in EUR


Different currency

>

Currency Converter
Rider own Motorcycle (Reuthers BYOM

©

)*
6058
Rider Harley-Davidson Rental Motorcycle**
7248
Passenger Motorcycle
3798
Passenger Escort Vehicle
3835
Single Room extra charge (no single rooms in Rome)

1369
Twin Room extra charge

213

All pricing payable in Euro.
3% Early Bird Discount* for bookings more than 6 months prior tour start
2% Senior Discount* age min 62 years prior tour start
2% H.O.G. Discount* for Harley Owners Group members
10% Group Discount* (from 6 Riders)
*Discounts apply for bank payment only. Discounts max. 10%.
| | |
| --- | --- |
| Date | |
| Special Event Tour Rome & Bella Italia | 12.Jun.-26.Jun.2013 |

Please note: Participating in this Reuthers Special Event Motorcycle Tour is limited and on a first come first served basis. Route subject to change.
> Special Event Tour 8 Days Rome + Tuscany / 12-19 June 2013

Registration Deadline: 15 January 2013
> Please contact us, if you still would like to join!